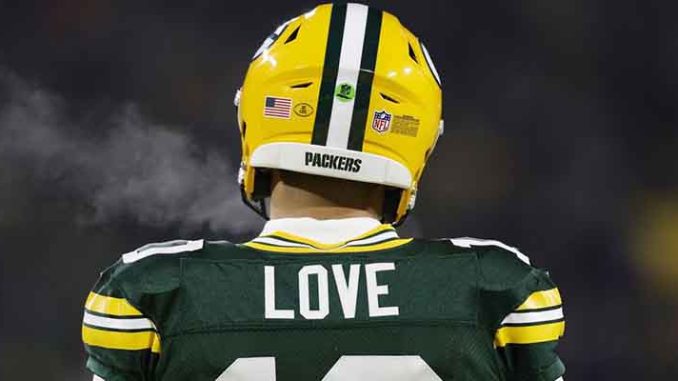 As we gear up for NFL betting on the second full weekend of the season, let's take a look back and see what we learned during Week 1.
The Green Bay Packers
This might be the final week where bookmakers undervalue the Packers. The departure of Aaron Rogers caused many to believe that this year would be one of rebuilding, but his replacement, Jordan Love, showed why Packers' general management didn't mind letting their old QB find a new home.
Green Bay is actually a one-point underdog on the road to the Atlanta Falcons this weekend. While we expect the Falcons to have a great year, we also expect the Packers to beat Atlanta and establish themselves as the top team in the NFC North.
The New York Jets
The Jets are not throwing in the towel because of Aaron Rodgers' season-ended Achilles tendon injury. They now stand atop the AFC East with a 1-0 record after beating the Bills at home. This week, the Jets play the Dallas Cowboys, who just whooped up on the New York Giants.
Dallas is favored by -8.5, but the Jets feature a near-complete roster and have a great chance at covering.
The Tampa Bay Buccaneers
No Brady? No problem, as Baker Mayfield was able to lead the Bucs to a Week 1 win over the Minnesota Vikings. The Bucs still feature a world-class defensive unit that can elevate them to wins if the offense can manage to score at least three touchdowns.
Up next for Tampa Bay is the Chicago Bears at home. The Buccaneers are favored by -2.5 in Raymond James Stadium, and we expect them to cover against the struggling Bears.
The Cincinnati Bengals
Three points was all the Bengals could muster in Week 1 against the defense of the Cleveland Browns. This places Cincinnati's ability to score in jeopardy, so we're laying off placing any NFL bets on the Bengals' odds at this time.
CIN is favored by three points against the 1-0 Baltimore Ravens on Sunday. Even if the Bengals play well, it will likely be weeks before we feel comfortable betting on games involving them again.
The Kansas City Chiefs
Patrick Mahomes is a generational talent at the quarterback position. With that said, he cannot do it all alone. That much was proven last week against the Detroit Lions when they struggled to score without TE Travis Kelce in the lineup.
While reports are indicating that Kelce is on the mend, there has been no word on whether or not he will suit up against the Jacksonville Jaguars this week. The Jags are much improved this year, but the current odds favor KC by -3.5.
If you plan on betting on NFL teams that are mentioned here this weekend, we advise doing so with any of the 18+ sportsbook sites we recommend for the best experience.
Bovada Sportsbook (Bovada.lv Review), Sports Illustrated