18+ Guide To Betting On NFL Playoff Odds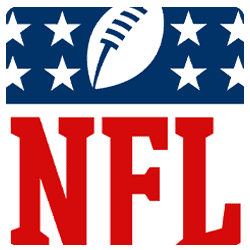 The NFL is arguably the most watched professional sports league on the planet and attracts tons of action at sports betting sites. Things really get cooking once the NFL postseason begins, and everything is on the line for the players and the fans. If you're under 21 and looking for information on legal betting options for NFL sportsbooks, our 18+ guide to betting on NFL Playoffs odds has got everything you need.
Because venues that allow for 18 year old bettors to participate in the action are few and far between, online is where it's at for NFL Playoff betting odds, and we've got the best sportsbook sites on the web compiled for you below. You'll also find examples of the playoff futures odds that are available, as well as some tips and tricks for 18+ patrons to gain an edge on NFL Playoff oddsmakers.
Is It Legal To Bet On The NFL Playoffs At 18 Years Old?
Yes. In the USA, some states allow for domestic sportsbooks, but not many allow for 18, 19, or 20-year-old patrons to participate in NFL Playoff betting. However, international sports betting sites like the ones featured in the table below accept bets from over 18 customers in the US over the internet because there are no laws in place that say they can't. Therefore online sportsbooks can offer betting lines on everything from the playoffs to odds on the NFL Draft. For further information, please visit our laws section via our main menu above.
Best NFL Playoff Betting Sites For Over-18
NFL Playoff Odds: 2021
NFL Playoff odds for the 2021 postseason are presented as futures, a term given to betting lines for events that have yet to take place. Futures lines are available for division winners, conference winners, and the eventual Super Bowl 55 champion.
Below are examples of NFL Playoff futures odds that were posted at Bovada Sportsbook on 12/1/2020.
NFL Divisional Futures
Winning a division in the NFL means that the team is automatically awarded a playoff spot. Here is an example line for the 2021 NFC East Champion. The team with the lowest money line odds is the favorite to win the division.
NFC East Champion
New York Giants +190
Washington Football Team +200
Philadelphia Eagles +260
Dallas Cowboys +550
Conference Futures
Winning the AFC or the NFC will earn an NFL franchise a trip to the Super Bowl. These odds reveal the team with the greatest chance to make it to the big game, but it also gives bettors an idea of how the NFL Playoffs will shape up, and which teams have the greatest chance of earning a Wild Card spot.
AFC Champion
Kansas City Chiefs +125
Pittsburgh Steelers +250
Tennessee Titans +1000
Buffalo Bills +1100
Baltimore Ravens +1400
Indianapolis Colts +1500
Cleveland Browns +2500
Las Vegas Raiders +2800
Miami Dolphins +3000
New England Patriots +5500
Houston Texans +12500
Los Angeles Chargers +40000
Denver Broncos +40000
Cincinnati Bengals +100000
Super Bowl Futures
The futures odds for the eventual Super Bowl champion look exactly like the AFC and NFC Championship odds, except the list is longer because more teams are in play. Super Bowl futures odds are typically available to bet on year-round, with the first line appearing just after the previous Super Bowl wraps up.
Odds via
Bovada
Kansas City Chiefs

+500

Tampa Bay Buccaneers

+600

Buffalo Bills

+1200

Los Angeles Rams

+1200

San Francisco 49ers

+1300

Baltimore Ravens

+1600

Cleveland Browns

+1600

Green Bay Packers

+1600
NFL Playoff Betting Tips For 18 & Up
Shop The Odds – Belonging to more than one sportsbook site allows under-21 bettors to shop the NFL Playoff odds and find the best payout. If one book has the Dallas Cowboys at +150, and another has them at +200, you'll want to select the second option to earn a higher payout.
Do Your Homework – Check the historical data for the two NFL teams that are playing each other in the NFL Playoffs. Research common opponents, home vs. away performance, the current injury status of each team's roster, and weather reports. All of these items, and more, can come into play, so read up before risking any of your bankroll.
Don't Overindulge On The Underdogs – The money line odds placed on underdog NFL Playoff teams are incredibly attractive due to their potential for high payouts, but don't get caught up in the hype. They're underdogs for a reason, so be careful when betting on them.
Pay Attention To The Home Team – In the NFL, the home team wins 58% of the time. That rate increases to 62% in the NFL Playoffs. That's approaching 2 out of every 3 games, folks. Don't discount the advantage that the home team possesses in NFL Playoff games.
Types Of NFL Playoff Bets
The most wagered upon odds for NFL Playoff games are found directly in the standard betting line – the point-spread, the money line, and the over/under. Futures and prop bets are also incredibly popular NFL Playoff betting options, which are all detailed below.
Point Spread – A positive or negative number that indicates how many points an NFL team will win or lose by. In order for bets to win, the team you wagered upon must win by more than the spread or lose by less than the spread.
Money Line – Allows for simple bets to be made on which team will win without concern for anything else. Three-digit odds indicate the chances of each team winning, and how much can be earned vs. how much money is risked.
Over/Under – This is a total amount of points that oddsmakers believe that both teams will combine to score. Bets can be made on whether the final point total will fall above or below the line.
Futures – These are lines that list all teams potentially involved in an outcome and place moneyline odds next to each. Please see the above section titled NFL Playoff Odds: 2021 for a few examples of NFL Playoff futures odds.
Prop Bets – Anything that occurs within an NFL Playoff telecast can be covered by proposition bets, from whether it rains in the second half to how many field goals a particular kicker will miss. If it happens in the broadcast, it can appear in a prop bet.
Live Betting On NFL Playoff Betting Lines
Standard bets require placing a pre-game wager and then watching the game. Live betting on the NFL Playoffs allows 18, 19, and 20-year-old bettors to lay some action on the big game while it is still in play. Live bets can be made on the over/under, money line, or point spread, with odds that update until the game is over. Bet on your time with the NFL Playoff live betting options at our premium over-18 sportsbook sites.
18+ NFL Playoff Mobile Betting Apps
Everything's gone mobile these days, and so have our top-rated NFL Playoff betting sites for 18 and up. They offer the industry's best 18 and up mobile sports betting apps and allow for bets to be made on NFL Playoff games from just about anywhere in the United States.
The entire sportsbook site can be accessed from your handheld Apple or Android smartphone or tablet, and there's no visit to the Google Play or App Store required. Just click on one of the sportsbook links in the table above using a current mobile browser and 18-and-over bettors will be placing wagers on the NFL Playoffs within seconds.
Bitcoin Betting
Cryptocurrency is quickly establishing itself as the go-to online method of exchange, and Bitcoin (BTC) is the most popular form of crypto on the planet. Sports betting sites extend benefits for the use of Bitcoin when making a deposit or withdrawal because there are no regulatory obstacles in place to slow down transaction times.
Bitcoin withdrawals can be completed in less than 24 hours, and BTC deposits can be processed quickly and will have 18 and above customers placing bets on the NFL Playoffs almost immediately. Don't take our word for it. Cruise the sports betting sites we've linked to above and see the benefits of Bitcoin for yourself.
NFL Playoff Sportsbook Bonuses For Eighteen & Over
Sportsbooks offer promotional bonuses when member's deposit into their bankrolls. These offers differ from site to site, and include terms and conditions which should be read by all over-18 NFL Playoff bettors prior to accepting.
If played right, theses bonuses can equate to real cash that can be used to wager on the NFL's postseason odds throughout the playoffs, allowing for the potential to bolster bankrolls in time for 18+ Super Bowl betting action.
18-Plus Sportsbook Funding Options
We get it. Cryptocurrency and Bitcoin can be a little intimidating and is not for everyone. The NFL betting sites that accept members beginning at 18 years of age accept a plethora of 18+ banking options that include, but are not limited to, the following:
Deposit: Debit Cards, Credit Cards, Cashier's Checks, Zelle, Money Transfer Services, Wire Transfer, Cryptocurrency (Bitcoin, Bitcoin Cash, Ethereum, Ripple, Cardano (ADA), Tether, Litecoin).
Withdrawal: Wire Transfer, Cashier's Check, Cryptocurrency* (Only withdrawal option that can transact in less than 24 hours of its request).
Are Over-18 NFL Playoff Betting Sites Safe?
The harsh reality is that not all online sportsbooks are reputable. That's why we insist that 18 and over sports bettors only use the NFL Playoff betting sites that we've listed on this page. Each one is included in our 18+ sportsbook reviews page and has passed our exhaustive review process which includes ensuring industry longevity, accurate payout schedules, a history of solid customer service, and the ability to process millions of dollars in online transactions each day.
We've done the homework for you, so if you're over 18 and itching to lay some action on the Vegas odds, NFL playoffs futures, or Wild Card games, be sure to select one of the premium NFL betting sites for over-18 members in the table above.