Betting On The USFL At 18 And Over Sportsbooks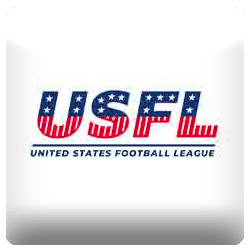 The new USFL is a second attempt at a spring professional football league after the original version closed down back in 1985. This time there's a solid three-year ownership and broadcast commitment in place from Fox Sports, allowing plenty of time for betting on the USFL at 18 and over in the United States.
If you want to know if it is ok to bet on sports at the age of 18 and where USFL wagers can be placed online, read the following sections to find out that and more. We also provide instructions on each USFL bet type including how to cover the spread and beat the odds.
Is USFL Betting Legal At 18 In The USA?
Yes, and it can be done and offshore and domestic venues. Better luck is had offshore because the USFL betting sites that we recommend here allow for membership at 18 years old. Most domestic sportsbooks require a minimum age of 21, and not many US states feature online options for betting on USFL odds.
International USFL sportsbooks for 18 and over can provide their services over the web to US customers because federal gambling laws have no governance over them. This creates a scenario where legal USFL betting at 18 can be done online using offshore sportsbooks without fear or penalty.
Best 18+ USFL Betting Sites For 2023
What Is The USFL And Can I Bet On It At 18?

18+ gamblers will be too young to remember the United States Football League that existed from 1982-1986 and folded after three completed seasons. No worries. The new USFL is an 8-team pro football league with a 10-game regular season.
There'll be betting lines for USFL games, the USFL Semifinals, and the USFL Championship that resemble the options for wagering on the NFL, 18+ betting on the FCF, or NCAA Football betting online.
USFL Betting Line Example:
New Jersey Generals vs. Tampa Bay Bandits
Point Spread: NJ -5.0, TB +5.0
Moneyline: NJ -230, TB +180
Over/Under: 43.5
USFL Point Spread Betting: In the above USFL game line, the Generals are favored to win by 5 points. Bets made on New Jersey to cover the spread requires them to win by 6 or more. Alternatively, the Bandits must lose by 4 or less. If NJ wins by 5, the best is a push.
USFL Moneyline Odds To Win: Many new bettors are turned off by point spreads and have intent on gambling on the USFL Teams that outright win the game. A wager of $2.30 is required to win $1 on NJ's -230 moneyline. $1.80 for each dollar risked on Tampa Bay can be netted if they beat the Generals.
USFL Over/Under Betting: USFL gamblers must choose if both teams will combine to score more or less than the over/under. Because this total is fractional, 43 hits for the under while 44 wins for the over. Had the over/under been a whole number, then there would have been two points of variance.
USFL Futures: This type of football betting option allows wagers on championships that will be earned in the future. USFL Championship odds are listed next to all eligible teams that have yet to be eliminated from postseason contention, and work just like the moneyline odds described above.
Preseason USFL Odds (2023) – BetOnline

Birmingham Stallions +300
Houston Gamblers +600
Michigan Panthers +650
New Jersey Generals +300
New Orleans Breakers +500
Philadelphia Stars +500
Pittsburgh Maulers +700
Memphis Showboats +500
USFL Prop Bets: Anything that can be tracked outside of the above-mentioned categories is fair game for USFL prop bets. Stats for players or teams with totals can be wagered upon, but there is also the potential for more frivolous betting opportunities for occurrences outside the field of play.
Live USFL Betting: After the game kicks off, in-play betting on USFL odds takes over the boards at online sportsbooks in the realm of betting lines, props, and more. Most live USFL bets remain open until the occurrence plays out.
Betting On The USFL Playoffs: The postseason in the United States Football League consists of two Division Semifinal Games where the top two teams in each compete for a spot in the championship. All of the above football betting options will be in play for betting on the USFL Semifinals save for futures.
USFL Championship Betting: Lines for betting on the USFL Championship Game will be produced once the participants are known. USFL futures odds will simply transfer to the game line as they are the only two teams remaining in play.
---
Where Can I Bet On The USFL Online At 18?
While there may be some domestic sportsbooks that allow for 18-year-old gamblers in a handful of states, the offshore USFL betting sites that have made our list above cater to 18, 19, and 20-year-old members across the entire United States between them.
These are the same 18+ sports betting sites we used when coming of age and are still active members to this day. Don't even consider making a bet on the new USFL without checking with these football sportsbook sites first.
2023 USFL Betting Apps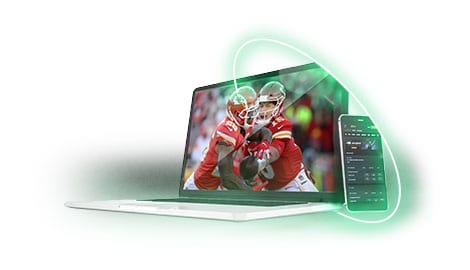 Our top pro football betting sites for eighteen plus allow access to their USFL odds via iPhones, iPads, and Android devices just by simply clicking on any of the links we've provided in the above table.
Single-handed controls operate just like a downloadable gambling app without any store visits, and USFL betting odds are offered in the same volume as they are on the desktop site.
As long as your smartphone or tablet still receives routine updates and has web access, it probably has more than what it needs on board to access the mobile sports betting apps linked to here.
Banking Options For Online USFL Betting
The USFL sportsbooks we endorse here at SB18 accept USD and cryptocurrency deposits via most major methods, but the one consistent element is Bitcoin (BTC).
Nothing deposits or withdraws faster than BTC, and because USFL betting sites prefer it so much, bonus cash offers are heightened for new and existing members. Check out our guide to 18+ sportsbook banking options for betting on the USFL online for the complete picture.
Should I Use A Sportsbook Promo Code For USFL Betting?
Whether a customer accepts a deposit matching bonus offer is entirely up to them and is not a condition of membership at any of the online USFL betting sites we endorse. As long as the member can meet the terms attached, the promo dollars become real money that can be withdrawn at will.
Bonus cash offers at 20 and under online USFL betting sites match a percentage of initial and reload deposits that vary from book to book and can reach $1,000 or higher. Most USFL sportsbooks offer different levels of promos that may contain more lenient conditions.
---
USFL Teams & USFL Logos
---
USFL FAQs
Will There Be A USFL-Trump Team?
Donald Trump will not be a part of the new USFL, as the league is now owned in whole by Fox Sports and is set to air on FS1.
Is There A USFL Documentary?
Small Potatoes: Who Killed The USFL? Is an ESPN 30-for-30 documentary that details the first USFL and deals a lot with the subject of Donald Trump and how his direction for the league led it to extinction.