18+ NBA 2K Betting Guide
NBA 2k is the latest edition of the coveted 2k pro basketball series, featuring Los Angeles Lakers Anthony Davis on the cover. In the past five years, each new NBA 2k game has sold between seven and ten million copies, making it easily the most popular basketball video game on the planet.
Hoops fans and video gamers know that the NBA has been at the forefront of the sports betting industry, attracting both 18+ rookies and seasoned, high-rolling professionals. That popularity has prompted the top-rated legal online sportsbooks to offer 18 and up NBA 2K simulation sports betting options.
The 2k series allows gamers to play as their favorite teams and athletes in simulated gameplay, like popular football video game Madden 23. Most 2k sports betting, like Madden, involves computer-simulated matches without any human participation.
Is it legal to bet on NBA2K at 18?
Eighteen-plus bettors will be happy to know that NBA 2K betting is legal if you wager with a trusted and regulated sportsbook. Although domestic sports betting is expanding, very few local sportsbooks allow 18+ betting action, and no domestic books we know of cover sports sim and eSports betting options.
The best option for secure and efficient NBA 2K sports betting is using one of our reviewed international online sportsbooks available to nearly all US players over the age of 18. No federal laws bar offshore betting, and only one state (WA) attempts to restrict online gambling, though there is no history of them enforcing such regulations. These sites provide multiple funding options, bonuses, and competitive odds.
Best 18+ NBA 2K Sims and eSports Betting Sites
How To Bet on NBA 2K
The first thing to know is the standard bet types for NBA 2K betting, and luckily for basketball fans, the NBA 2K sports sim bet types are the same as their real-life counterparts. They include point-spreads, totals, straights, parlays, and prop bets. You can learn more about these at our 18+ NBA betting home page.
The next step to navigating the video game betting world is understanding the differences between virtual sports, eSports, and Simulation betting. Knowing which style of gameplay you are wagering on is imperative to making savvy bets.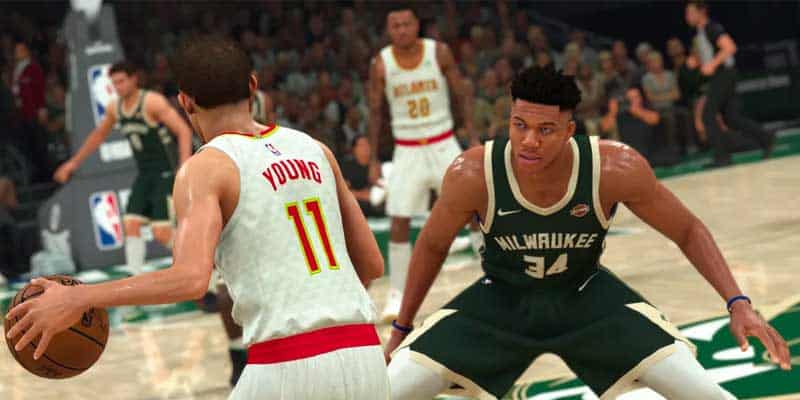 ---
18+ NBA 2K Virtual sports betting
Virtual basketball games are prevalent on online sports betting sites, with a new match tipping off sometimes every few minutes. Virtual sports betting involves no human elements, and teams and players do not reflect real NBA or NCAAB stats. These use Random Number Generators (RNGs) to create the game's final results.
18+ NBA 2K eSports betting
NBA 2K is one of the most popular games for online eSports betting. Esports are competitions where human video-gamers face-off through video game software. Matches can be viewed through a live-stream or sometimes even in large stadium competitions. Many popular competitions include real NBA stars playing with their own team against top-ranking 2k gamers.
18+ NBA 2K Sim betting
NBA 2k bettors will primarily encounter 2K sports simulation or sim betting. Like virtual sports, sim betting involves a computer-generated game with no human players. Unlike virtual sports, NBA 2K simulated sports are based on figures from real players and teams, meaning sports bettors can track performance.
---
18-Plus NBA2K Online Betting Tips
Get familiar with basketball
Make sure to watch a few real games and get a feel for the pace of the game. Knowing how quickly games can turn around or how time-outs and explosive performances can significantly change the momentum of a game can alter the direction of your bet. Since NBA 2k sims and eSports are based on real figures, that knowledge will help you.
Review matchups and stats
Make sure to review statistics, matchups, and rankings if you are going to wager on a simulated NBA 2K game. This information will affect gameplay, as the RNG simulation technology uses real-life statistics to set up matches. It is important to check out what settings the sportsbooks are using to simulate the game. Default settings vs. customized settings can make the difference between quarter length, injuries, and other important factors that can affect your wagers.
Proper bankroll management
This may be one of the most critical steps. Experts recommend that single wagers should not exceed 3% of your total bankroll and activity should not exceed more than 15% of your entire bankroll in any given week. And while this goes without saying, never, ever bet more than you can afford to lose. There are no 'sure things' in any kind of sports betting, including simulated sports games like NBA2K.
18 and Up Mobile NBA2K Betting Apps
Our recommended sportsbooks offer NBA 2K betting options via their 18+ mobile sports betting sites. Responsive-design technology ensures that finding and betting on all the same features as the desktop version is easy and visually appealing.
These applications are web-based and offer an intuitive design that is compatible across most smartphones and tablets, and major mobile networks. There is no download required. Mobile betting is a secure and enjoyable option for betting on NBA 2K on the go.
Live Betting on NBA 2K
Live betting is another exciting option online 18+ sportsbooks provide. Basketball is a game where milliseconds can decide the game's outcome and where individual players' performances can often change a game's momentum or seal a championship. Live betting allows sports bettors to continue wagering throughout the game. This made NBA and college basketball live betting incredibly popular. Now that popularity has taken its way to NBA2K betting, giving eSports bettors the same stakes and excitement of a real-person match.
---
NBA 2K FAQ's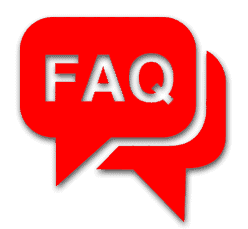 Who makes NBA 2k games?
NBA 2K is a basketball simulation game based on real players and teams, created by Visual Concepts and published by the famous Sega Sports brand.
When does the next NBA 2k game come out?'
NBA 2K games come out in early September of each year.
How much is the new NBA 2K? 
NBA 2K games begin with an M.S.R.P. of $59.99, but the premium version of the game can reach up to $99.99.
What sportsbooks offer 18+ NBA 2K betting?
Our 18+ recommended online sportsbooks are offering NBA 2K betting that is safe and efficient. We vet these sportsbooks by actually making accounts and wagering on the different betting options offered – including NBA 2K sim betting lines.
Do I need to own NBA 2K to bet on it?
This is a good question, and no, you don't need to own or play the game to enjoy the NBA 2K betting options. All you need is money to risk, a minimum age of 18, and a PC or smartphone that can connect to the web.
Is there a wager limit for NBA 2K sports betting?
Wager limits will vary by the sportsbook, and all of our recommended options offer competitive wager limits listed on their websites.