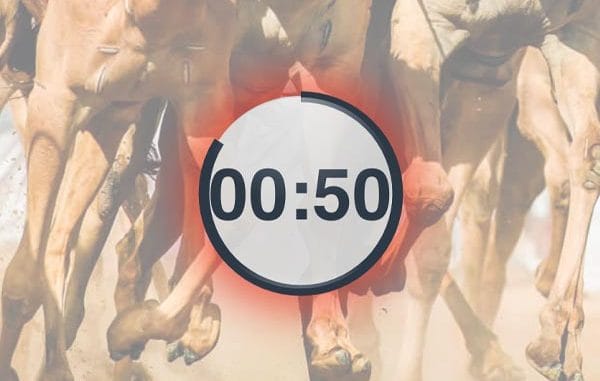 It has been over two months since professional sports leagues closed their doors to combat the global pandemic coronavirus. With little left to bet on, online sportsbooks have turned their attention to virtual sports, sims, and other 18+ betting options. 
Sports betting has been dramatically affected by the suspension of American sports, and online sportsbooks are doing all they can to offset the revenue loss. Sports bettors have also lost income, and for some professional sports bettors, the loss has been devastating. 
Virtual Sports
Since the NBA, MLS, and MLB suspensions, and the cancellation of the 2020 March Madness tournament, virtual sports have been the focus for many online books that offer the service. Virtual sports are simulated events that consist of fictional teams. Virtual sports typically include basketball, multiple variations of racing, and soccer. Camel racing is currently one of Bovada's hot ticket items and there are multiple races that take place a day.
You can bet on virtual sports online by signing up for a sportsbook that offers the service. Once on the virtual sports page, betting lines are provided for the event you choose. You can watch the virtual events unfold on the site to see if your bet will payout. 
Simulation Sports
Betting on simulations is a lot like virtual sports but different because they have real teams. Popular simulation sports include NBA2k, NFL Madden, FIFA20, and MLB the Show. Since simulations are often streamed from other platforms (Youtube, Twitch), simulation betting lines are available on more sportsbook sites. 
Bovada Sim Bowl
To spice things up, Bovada has taken simulation to a new level by offering their first Sim Bowl. The Sim Bowl is a simulation of NFL games that will conclude on May 24th,2020. 

---
In the US, 18+ online sportsbooks can legally operate offshore and across numerous state lines due to the lack of US gambling laws. Online sportsbooks will also accept registrations from players over the age of 18, and only excludes players from 5 states Delaware, New Jersey, New York, Nevada, and Maryland. State restrictions are due to state gambling laws, not federal legislation. 
With no definite answer to when professional sports will resume, virtual games and sims will likely continue during their absence.