MLB Betting Guide For 18+ Bettors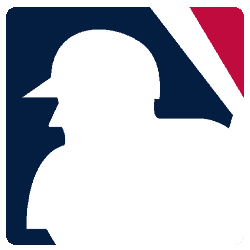 Major League Baseball was once the most popular sport in America and is still one of the top four professional leagues in the United States. Due to the sheer volume of the MLB season – which features 30 teams playing 162 games apiece – the oldest US sports league still commands incredible, dedicated betting interest from fans and gamblers all around the nation.
Our MLB betting guide for 18+ bettors shows you how to get started placing wagers on the marathon-like MLB season, which is the bread and butter for many professional bettors worldwide.
To bet on Major League Baseball games, you have two options. Many states now offer domestic online sports betting, but most still don't. As such, the best way to place real money bets on MLB action is to use an international 18+ sports betting site that legally operates outside of US jurisdiction. With that in mind, it's time to take some BP at the best baseball betting outlets online.
Is MLB Betting Legal For 18 And Over Players?
Yes! You can legally put money on MLB game lines and odds for betting on the World Series at select domestic sportsbooks in certain states at just 18 years of age or older, though these are few and far between. And because of US gambling laws like the Federal Wire Act (1961), you actually have to be inside those states in order to bet. For most MLB baseball fans, that's not good enough.
Fortunately, you don't have to strike out looking, because you can swing for the fences at any of the top online 18+ MLB playoff betting sites operating legally outside of US borders. All the sites recommended here are legitimate, reputable, legal baseball betting sites, and signing up takes just a few minutes.
Best MLB Betting Sites For 18-Plus Gamblers In 2023
Major League Baseball Teams
There are 30 teams in the MLB, with the newest expansion franchises being the Arizona Diamondbacks and the Tampa Bay Rays, which both came into the league in 1998. The Washington Nationals are technically the latest MLB team, but they saw prior life as the Montreal Expos before moving to DC in 2005.
Each Major League team has its own unique fandom, and the betting lines in MLB cities that host local books always have skewed values on their hometown clubs. This is one reason why betting with an overseas 18+ sports betting site offers a consistently better value than in-state sports betting. You'll always get better payouts on the Yankees online than you will at any New York sportsbook, for example.
As of 2023, these are the official MLB teams you can wager on at any reputable offshore betting site for 18 and up players:
AL East
Baltimore Orioles
Boston Red Sox
New York Yankees
Tampa Bay Rays
Toronto Blue Jays
AL Central
Chicago White Sox
Cleveland Indians
Detroit Tigers
Kansas City Royals
Minnesota Twins
AL West
Houston Astros
Los Angeles Angels
Oakland Athletics
Seattle Mariners
Texas Rangers
NL East
Atlanta Braves
Miami Marlins
New York Mets
Philadelphia Phillies
Washington Nationals
NL Central
Chicago Cubs
Cincinnati Reds
Milwaukee Brewers
Pittsburgh Pirates
Louis Cardinals
NL West
Arizona Diamondbacks
Colorado Rockies
Los Angeles Dodgers
San Diego Padres
San Francisco Giants
Where Can I Bet On The MLB At 18 Years Old?
To put your best cleat forward and place your MLB best bets today, you can wager immediately at any legitimate international 18+ sportsbook operating online, no matter where you live in the United States. It is legal and safe to use these sites, and they all offer dozens of MLB betting lines on every single game, all season long.
In fact, between the standard MLB odds and live MLB betting, you'll get literally thousands of chances to wager and win real money every day of the long MLB campaign.
All the 18 and over sports betting sites we recommend have been in the industry for years, hold proper licensing or regulatory credentials in their gaming districts, and are authorized to accept US players' baseball bets (and all other sports market wagers).
While some US states allow their residents to bet on Major League Baseball playoffs, World Series, and regular-season games at local sportsbooks, these often require bettors to be 21 or older, and they aren't yet available to the vast majority of American baseball fans. To keep your bets inside the baseline, you need to place your bets online!
Are 18+ Online MLB Sportsbooks Safe For Legal Baseball Betting?
Yes! However, you can't trust just any old sportsbook. To get the best results, you need to put your ace out there on the mound, and that means signing up and gambling only with the best sportsbooks for 18 and older bettors.
All of the sites listed here fit the bill like a well-worn mitt. Between their legal status and rigorous gaming standards, 18+ MLB World Series sportsbooks are solidly in the W column.
As long as you place your MLB bets with any of the reputable operators listed here, all you'll need to worry about is that speedster on first stealing second, not some shady sportsbook stealing your hard-earned money.
MLB Online Bet Funding Options For 18+ Players
There are numerous ways to fund your online gambling account when playing at 18 and up betting sites, but it's important that the method you choose works for your specific needs.
For example, if you just heard a juicy MLB trade rumor and don't have enough money in your account to place a timely bet for maximum payout potential, you need a way to get your account topped off in a hurry. Similarly, if there are several compelling MLB games today and you don't have enough to wager on each line that interests you, you've got to be able to fund your account ASAP.
For such bettors, credit and debit deposits are instant options, but they aren't always reliable (due to the UIGEA banking law that can interrupt offshore money transfers to legal betting sites). As a result, the best way to get money into your MLB betting account is to deposit with Bitcoin or another supported cryptocurrency.
In general, the following banking options are available at most top 18+ sportsbooks:
Altcoins (Litecoin, Ethereum, Ripple, Stellar, Bitcoin Cash, Dash, etc.)
Zelle-To-Bitcoin
MatchPay (PayPal, Venmo, Cash App, Zelle)
QB Direct (QuickBit)
Credit Cards (Visa, Mastercard, American Express)
Debit Cards
International Gift Cards
Cashier's Checks
Bank Wires
Money Orders
Person-To-Person Transfers (P2P)
Account Transfers/Vouchers
Remember: Crypto betting deposits let you transfer money immediately, come with no added transaction fees, offer the best deposit limits, feature enhanced MLB sportsbook bonuses, and are the only ways to claim same-day payouts. All other banking methods can take 3-5 days to process in either direction, so they're more knuckleball than a fastball.
MLB Online Betting Bonuses For 18 And Up Bettors In November, 2023
Online betting bonuses are one of the best reasons to gamble on MLB baseball at the top 18+ sports betting sites. These are usually deposit match bonus options that can boost your bankroll by 50-100%, depending on the deposit method you use
Bitcoin and other cryptocurrency betting bonuses usually give you about twice as many free plays when you sign up when compared to what you'll get with traditional betting deposits.
All of the top baseball sportsbooks offer new member bonuses, and many also feature account reload bonuses. Refer-a-friend promotions are also commonly available.
All bonuses or sportsbook promos are 100% optional, but we recommend taking them, as the MLB season is so long that you'll have absolutely no trouble meeting your chosen sportsbook's reasonable bonus rollover requirements.
Betting On The MLB Playoffs
Regular season MLB betting is where most seasoned gamblers make their money wagering on baseball, but 18+ betting on the MLB playoffs is when the sport really invites all the more casual bettors into the fold.
The MLB playoff schedule lasts for about a month on average, usually ending in late October or early November. With 10 teams making the cut (three division winners apiece in the AL and NL, plus four MLB Wild Card teams), there are plenty of MLB postseason bets to choose from, and the high-stakes action is unrelenting.
More money is wagered on the MLB playoffs each year than on the entire season leading up to the postseason, particularly when you factor in the annual World Series betting handle.
Betting On The World Series
The World Series is the Super Bowl of Major League Baseball. And while 18 and over World Series betting doesn't turn a $6 billion handle as NFL Super Bowl betting does, it's no slouch. Globally, the MLB title tilt sees bettors put up more than a billion dollars on the best-of-seven series.
As such, the MLB World Series is one of the most popular betting events of the sporting season, worldwide (which, incidentally, is the only way the World Series is actually a World Series – but we're splitting hairs).
All the top 18+ legal sportsbooks operating online have World Series betting odds for college and professional baseball posted year-round, with futures touting the favorites for next season quite literally after the final out on the field of play for the previous campaign.
If you want to wager on World Series odds, the best time to do so – the time when you'll earn the most spit for your ball – is during the offseason. Once the season starts and teams begin to separate from the pack, World Series baseball betting payouts will decrease substantially for the best clubs in the league.
MLB Bet Types At 18+ Online Sportsbooks
When betting on baseball, most of the lines you'll come across will be familiar to you if you've ever bet on any other sport. The types of wagers are the same across the board, with a couple of semantic differences and a unique-to-baseball bet called the 5-inning line. These are briefly explained below:
Straights Bets – For straight moneyline bets, you simply pick the MLB team you think will win a given contest.
Runline Bets – These are baseball spread bets, just with a different name. Usually, the baseball runline is automatically set at -1.5 for the favorite and +1.5 for the underdog. Thus, the favorite must win by at least two runs while the dog can lose by a run (or win outright) to win the bet.
Over/Under Bets – Also called MLB totals bets, the MLB over/under asks you to wager on whether or not the combined runs scored between both teams in a given game will be higher or lower than the number posted by your online baseball betting site.
5-Inning Line – This is akin to the NFL betting or NBA betting halftime line. The five-inning line features straights, runlines, and O/U bets that have to do only with the results of an MLB game after the first five innings. This is designed to emphasize betting on starting pitcher performances.
Player Prop Bets – MLB player prop bets are odds on things that a particular player will do within a single game, like how many strikeouts a given pitcher will throw, how many hits a given player will get, and so on.
Team Prop Bets – MLB team props are just like baseball player props but have to do with team statistical performances within a given game. You can bet on things like how many total errors a defense commits, how many total hits an offense racks up, etc.
Futures Bets – MLB futures are wagers on things like which teams will win their divisions, which club will win the AL or NL Pennant, and which team will win the World Series. You can also place baseball futures on player awards like Golden Gloves, Silver Sluggers, ROYs, MVPs, Cy Youngs, and more. The earlier in the season (or off-season) that you place an MLB futures bet, the better the payout.
MLB Live Betting For 18+ Players
Live betting is the newest, most entertaining way to wager on baseball. Because betting on baseball online allows you to maintain a constant connection to your sportsbook, you can get updated lines that shift dynamically during the games themselves, allowing you to bet from the first pitch to the final out.
Before live in-game MLB betting, you were limited to placing your wagers pre-game, then waiting for MLB scores to be published before seeing whether or not your bets would payout.
Now, you can put money on shifting odds that update multiple times per inning, reflecting the momentum of the game itself. All of the best 18 and up sports betting sites offering baseball odds feature live betting options on every game of the MLB schedule.
18+ Mobile MLB Betting Apps
Nowadays, you can watch MLB games on the go, keep yourself updated with live MLB scores via push notifications right to your smartphone, and more. In other words, you can partake of America's pastime anywhere in America you happen to be!
As such, it only makes sense that you can also bet on MLB baseball using your iPhone, iPad, Android, or other mobile devices. You don't even need to download any smartphone or tablet apps, because all the best 18 and up mobile sportsbooks use browser-based web app portals to handle all your portable wagers.
As long as you have a relatively current mobile device, an up-to-date web browser, and an Internet connection (Wi-Fi or cellular), you can make real-money MLB betting picks from the back seat to the cheap seats and everywhere in between.
Best MLB Betting Strategies
 As with any sport, there are several best practices to be aware of when it comes to betting on baseball at the best 18+ online sportsbooks.
While every bettor will eventually establish their own process, for rookies stepping up to the plate for the very first time, this should be your official lineup of baseball betting tips and tricks:
Understand the rules of the game. Baseball rules run the gamut, and there's lots of minutiae to be aware of that can affect how likely your wager is to pay out.
Study MLB team records, including their wins versus losses, their ATS (Against The Spread) records, their home and away records, and more. Baseball is a numbers game more than any other sport, giving statistics-minded bettors a big edge on the boards. Knowing your team's place in the MLB standings can also help you understand how urgent a given win for them might be. Teams play better with their backs against the outfield wall.
Pay attention to all the MLB starting lineups, and study each player's numbers before every game. Baseball, remember, is a game of averages. Use that to your betting advantage.
Research MLB betting trends to see how teams fared for the same odds in previous games, especially when matched up against the same opponents.
Stay up to date on MLB news so you can follow injury reports, starting lineup changes, and more. A late scratch on the mound can be the difference between a win and loss for your baseball wager.
Pay attention to each game's venue. Different fields have different configurations, temperature profiles, atmospheric pressures, wind patterns, and so on. All these factors will help you determine the likelihood of various outcomes. A game at Coors Field in the thin air of the Rockies is likely to be higher scoring and feature more home runs than a game played in the Arizona desert at Chase Field.
Shop MLB betting lines between different 18 and up online sportsbooks. While every site will have the same runlines (+/- 1.5) as a matter of course, straight moneyline payouts and totals will often be different at each book. Always place your bets with the books offering the best payouts on any given wager. Remember, there is no one book that always has the best MLB bets for every contest.
Never risk more than you can afford to lose, and favor small bets instead of risking large portions of your bankroll on any single outcome. The best rule is to spend no more than 3% of your bankroll on any individual MLB sports betting line. We recommend risking even less than that.
---
18+ Online MLB Sports Betting FAQs
Is MLB betting online legal for 18 and up players?
Absolutely! However, unless you live in one of the few USA states that allow domestic online 18 and up sports betting, you will have to place your MLB bets at an offshore sportsbook legally operating outside of US jurisdiction.
All the baseball betting sites listed here are reputable, legitimate, and regulated in their own home countries, which allows US players aged 18 and over to bet on all the MLB action – and any other sports – they wish, 24/7.  
How does MLB betting work if I'm under 21?
If you're under 21, your options for domestic sports betting over the Internet are even more limited than they already are in the US for gamblers over 21.
If you want to ensure that you can safely and legally wager on baseball online from anywhere in the United States, you need to go with an overseas sportsbook like one of those listed here.
All the sites we recommend accept US-based MLB betting fans at 18-plus, and they're all totally safe and legal to use.  
When is the MLB Draft?
The MLB Draft is usually held annually in June, and it takes place via conference call with all 30 teams on the line. Teams pick MLB prospects in the reverse order of their win-loss records from the previous year.
Can I bet on the MLB Draft?
Yes! You can bet on the MLB Draft, and most 18+ online sportsbooks offer plenty of odds and props on the top prospects. For dedicated baseball betting enthusiasts, the Major League Baseball Draft is one of the most exciting events of the year. 
When is the MLB trade deadline?
During a standard MLB season, the trade deadline is set for July 31 of each season. For bettors, this is a crucial date, as it can determine which teams will be better positioned to make deep late-season playoff pushes, which teams are destined for lengthy rebuilds, and so on.   
Can you bet on MLB trades?
The best 18 and up sportsbooks have all kinds of MLB gambling lines, and trades are often the subject of MLB prop bets. Usually, you will only find odds on MLB trades if a star player is being shopped at the trade deadline.
Though not technically a trade scenario, you can also bet on MLB free agency outcomes.
What are this season's MLB betting predictions?
If you're looking for the best MLB sportsbook picks during the offseason, the team that just won the World Series is always the betting favorite to repeat (even though MLB repeat champions are very rare).
However, if the current champion is about to lose a star player to free agency or loses one to injury or suspension for any meaningful length of time, you may want to bet on one of the runners-up.
With MLB futures, you can usually pick the top three or four teams and still earn a decent payout if any one of them wins the title.
What is MLB The Show?
MLB The Show is a video game series developed by Sony Computer Entertainment, and it's a popular eSports game.
In fact, there are actually eSports betting markets for MLB The Show at all the top 18 and up online sports betting sites, and you can sometimes even find MLB video game sims to bet on that use Sony's popular video game series.
Virtual sports betting is also available for baseball action at these sites, but virtual sports do not use MLB The Show's platform for their custom gaming engines.
---
MLB Resources