Sports Sim Betting For 18 & Over
Simulated sports represent a burgeoning interest in the sports betting industry, and naturally, it appeals to younger gambling demographics, namely, the 18 and up sports betting market. Sports sim betting pits computer-controlled teams against each other using popular video games such as Madden, FIFA, NBA 2K, NASCAR Ignition, MLB The Show, and UFC 4.
Sports sims betting for 18 and over can be accomplished easily by reading through this page and learning about what simulated sports are, the legalities involved at betting at 18, what software is used, and how the betting works. Don't venture into video game betting until digesting the information below first.
Is Betting On Sports Sims At 18 Legal?
Simulated sports video game betting is not available at domestic sportsbooks in the USA, but sims betting lines are widely available at international sportsbooks sites that offer their services to American customers over the Internet.
18+ American sims bettors can participate in the action at offshore sportsbooks because there are no federal gaming laws that prevent them from taking bets from patrons in the United States.
Best Sites For 18+ Sim Betting In 2023
---
What Is Sports Sims Betting?
Sports sim betting is the act of wagering on simulated sports video games that pit two CPU controlled teams against each other. There's no human interaction, but there is historic data to be mined for betting research because the athletes and teams feature attributes that reflect their human counterpart's real-life skillset.
That mean if the Dallas Cowboys, the New York Yankees, or the Los Angeles Lakers are involved, wagers can be made based on their current real-life rosters and strategies.
Sportsbooks lay out betting lines and odds for sims that resemble the lines of real games, which are detailed in the following section. The simulated games can be seen directly on the sportsbook site or is hosted on a third-party video hosting site like Twitch.
How To Bet On Simulated Sports For 18 And Up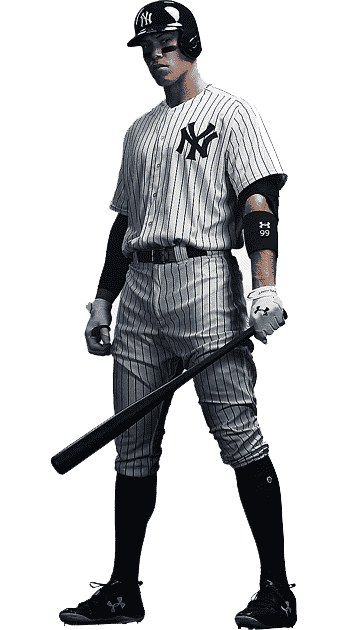 Video game betting lines for sims operate just like the lines do in the sport that are trying to replicate, with the main focus being on the point spread, the money line odds, and the over/under.
The above sims betting line is for a game of Madden 20 between the Miami Dolphins and the San Francisco 49ers.
Point Spread: The first column to the right of each team's name reveals the point spread where the 49ers are favored to win by 14.0 points. That means wagers on the 49ers to cover the spread will require them to win by 15 or more. For bets on the Dolphins to win they must lose by 13 or less. If the 49ers win by exactly 14, the bet is a push, and the entire wager is canceled and refunded.
Money Line: The second column contains the money line odds which lets gamblers bet on which simulated team they think will win without worrying about point spreads. It also lets bettors know how much they can earn, as a wager of $100 on Miami at +500 will earn $500, and $900 on the 49ers is required to win $100.
Over/Under: Also known as the total, the over/under is the total number of points that both teams are expected to combine to score. 18+ bettors just need to pick if the total combined score between both virtual teams will be over or under the line.
You'll also notice the fine print underneath the line that provides crucial video game betting info for these simulated athletics. From the note we can determine the following:
Roster Year
Quarter Length
Difficulty Settings
Accelerated Clock Settings
Link To Live Betting Line
Link To Video Feed Of Simulated Game
---
Sports Sims vs. Virtual Sports Betting
Simulated sports are pretty much the exact same thing as betting on virtual sports. The one major difference between the two formats is the software. Sims use popular video games like Madden, FIFA, or NBA 2K that feature real players and teams. Odds for sims games are based on the attributes of the real-life players and teams.
Virtual sports software is generic, does not feature real player names or likenesses, and cannot be researched using historical data or the performance indicators of the virtual athletes involved. Virtual teams do feature some reviewable data, but for the most part, it is an uninformed bet and similar in operation to how a slot machine works.
Sports Sims vs. eSports Betting
When betting on eSports or sims it is important to know that each uses the exact same software – off the shelf video games. The major difference that separates eSports from simulated sports is the presence of human gamers controlling the action. The odds are more focused on how good or bad the human gamer is than the attributes of the athletes featured in the software.
---
Popular Simulation Betting Software
The software that is used for sports sims betting is the same that is purchased off the shelf for home use on personal computers (PCs), laptops, and video game consoles like the PS5, XBOX Series X/S, and Nintendo Switch. We detail the software used for the most popular sports simulation betting options below.
Madden 22 (EA)
John Madden coached the Oakland Raiders to a Super Bowl title in 1977, and was elected to the Pro Football Hall of Fame in 2006. He then moved on to become the #1 pro football analyst on television which is why EA Sports first approached him to include his name as a part of the branding of their NFL video game for the PC in 1988.
Madden NFL has expanded onto video game consoles and is now released with a new version each year. Madden 21 sim betting has also become a phenomenon, as Madden 22, Madden 21, and prior games offer the most realistic and authentic replication of NFL game play.
Gamblers can bet on Madden games at just about any online sportsbook offering odds on NFL sims, but be sure to verify which version, and which rosters are being used prior to placing any wagers. The odds work in almost exactly the same fashion the odds offered for betting on the NFL.
NBA 2K (2K Games)
2K first came onto the home video game market with their NBA, NFL, and other professional sports games for the Sega Dreamcast in 2000. NBA 2K simulations have gone on to be the benchmark in realistic basketball sims, so it has become the go-to software for pro basketball sims betting.
Simulation NBA 2K odds are featured at offshore sportsbook sites, but just like when betting on Madden sims, be sure to verify which version of the game is being used. NBA 2K22 might be on the market, but the sims betting sites may be using NBA 2K21 or prior.
NBA 2K odds work in a similar fashion to when betting on the NBA, and historic research on the league and players will assist with strategies for making sims bets.
NASCAR 21: Ignition (Motorsports Games)
There have been a couple different games that have held the title of "best NASCAR game" over the years, but that designation currently belongs to NASCAR Ignition by Motorsports Games. The game is immensely popular amongst video gamers, sims bettors, and NASCAR drivers, too.
In fact, NASCAR drivers competed against each other using NASCAR Heat 4 in early 2020 and called it eNASCAR. Simulated NASCAR 21: Ignition betting odds pop up from time to time at online sportsbooks, and although NASCAR 21: Ignition is the latest version, read the fine print and make sure the book is not using a previous release, or even a version of NASCAR Heat.
FIFA (EA)
FIFA 22 is the latest international soccer game from EA Sports and has been the #1 futbol video game on the market since the early 1990s when it debuted on home consoles. FIFA 22 sims offer the most realistic recreations of international soccer matches, complete with fans singing their national anthems. FIFA 22 (or earlier) simulations are almost always used when online books offer odds on international soccer sims.
MLB The Show (San Diego Studio)
If realistic, perfectly simulated Major League Baseball is what you're after, then MLB The Show is the game you need, regardless of hardware. Accurate player attributes and field dimensions create for the perfect digital environment to replicate MLB sims, and sportsbooks agree.  They use MLB The Show 22 to generate their sims games that they base their simulation betting odds on for premium pro baseball betting that doesn't have to wait for April to arrive.
NHL 22 (EA)
If you want a simulated hockey experience that places you right on top of the ice, then look no further than EA's NHL series of games. They've been the dominant hockey video game franchise since the mid-1990s and the CPU vs. CPU games that the software creates are perfect simulations of real NHL games. Although all sportsbook sites use NHL 22 or earlier to host their hockey sims, verify which version of the game they're using and what rules are in place before betting.
UFC 4 (EA)
EA also has a strong grapple-hold on the combat sports video game industry with UFC 4, released in summer of 2020. UFC 4 offers realistic recreations of MMA fighters and accurately simulates their strengths and martial arts disciplines. UFC 4 sims betting lines often resemble real-life UFC betting lines and can fill the gap between live events, and information gleamed from historic data can be used to wager on UFC 4 sims.
---
Over 18 Mobile Betting For Simulated Sports
All of the features of the main sportsbook site can be ported to popular smartphones and tablets (Apple, Android) by clicking on one of the links in the table above using a current mobile browser (Safari, Google, Opera, Chrome, Firefox).
Mobile betting apps are even able to include video feeds of the simulated games for an optimum video game betting experience that doesn't require members to stay at the house. As long as sims bettors have a solid internet connection and money to wager, all of the experiences of the full sportsbook site can be experienced on the go.
Sports Sims Betting With Bitcoin For 18 And Up
Bitcoin (BTC) is the most sought after and widely-used form of cryptocurrency, and sims betting sites prefer it as well. That's because the lack of government oversight allows for hassle-free deposits that can be made quickly.
Bitcoin same-day withdrawals are an industry exclusive, as all other forms of currency feature waiting times of at least 24 hours. If you need any more convincing to use BTC to bet on simulated sports games, some sportsbook sites triple their bonus cash offers when it is used as an 18+ banking method.
Other forms of cryptocurrency accepted at our best sims betting sites include:
Live Betting On Simulated Sports At Eighteen Years Old
Traditionally, bets have been required to be placed prior to the beginning of the game. That's no longer the case, as live betting on sims that use Madden 21, FIFA 21, or NBA 2K 21 as the software operates just like live betting on real sports.
Sims odds update throughout the game that can be wagered upon, including quarter leaders, money line winners, and even prop bets on player performances. Stay in the action for the entire simulated game with live, in-game betting at our premium 18+ sportsbook sites.
Sportsbook Bonus Offers For November, 2023
The betting sites that we recommend for 18, 19, and 20 year old patrons offer bonus cash promotions to new members that match a percentage of the very first deposit made. Sportsbooks bonuses can reach as high as $1,000 and will match up to 100% – each site handles it differently. Always read the associated terms of a bonus before taking one, because accepting is not a requirement to join.