US States Offering 18+ Online Sports Betting Options In 2023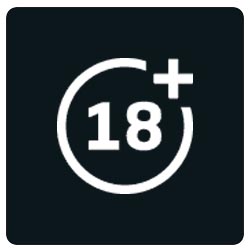 Navigating the new landscape of American online sports betting can be difficult and often confusing. This page assists in explaining which US states have already launched domestic sportsbook operations, which states have passed laws regarding sports betting, which states are working with pending legislation, and which states have outlawed it completely. We also provide information on offshore online 18+ sportsbook options.
The permissibility and legality of domestic sports betting in the US is determined by each state. Each state's legislatures also determine the minimum sports betting age for each state. Thanks to the US Supreme Court de-federalizing PASPA, states now have the ability to choose between regulating or prohibiting this form of gambling within their state lines. For bettors eighteen and older, the importance of obeying individual state laws regarding this subject cannot be overemphasized, as violations can bring on hefty fines and/or incarceration.
Legal USA Online Sportsbooks For 18 & Up
States With Legal Online Sports Betting For 18+
Because current federal sports betting laws fail to prohibit sportsbooks that are located in a regulated international location from accepting bets from Americans starting at the age of 18, online sportsbooks like the ones in the table above are available in every state in the country. There are 100s of such sites on the web, but if you want the best sports betting experience with reliable and timely payouts, stick with the premium over-18 sportsbook sites we've listed above.
Washington has passed laws that forbid all online gambling, but most of the top online sportsbooks we suggest for eighteen and older bettors accept members from the state. While we recommend following all state and federal laws, we'd be remiss if we didn't mention that the laws target illegal operators and not the actual sports bettors.
This is likely the reason that we've never heard of any arrests for the crime of betting on sports online in WA. Other states like New Jersey have made major legal moves at the federal level in the past, and that is likely the reason that some of the 18-and-up sports betting sites we promote do not do business in the Garden State. Be sure to read the terms of membership at each site to make sure your state is among the states allowed.
States with Regulated Online Sportsbooks
The following list reveals the states that have domestic sports betting options in place for visitors and residents within state lines. While each state does things differently, all of these regions feature some form of online sports betting, be it mobile betting apps or on the net.
Arizona
Arkansas
Colorado
Connecticut
Illinois
Indiana
Iowa
Kansas
Louisiana
Maine
Maryland
Massachusetts
Michigan
Mississippi**
Montana*
Nevada
New Hampshire*
New Jersey
New York
Ohio
Oregon
Pennsylvania
Rhode Island*
Tennessee
Virginia
Washington, D.C.*
West Virginia
Wisconsin**
Wyoming*
*Accepts bets from players over the age of 18.
**Online betting allowed only on the grounds of sportsbook venue
States Pending Regulated Online Sportsbooks Launch
The following states have passed and enacted online sports betting laws but have not launched the state-regulated service at this time.
Delaware
Florida – Pending Lawsuit Appeal Resolution
Kentucky
North Carolina
South Dakota
States With Regulated Brick-and-Mortar Sportsbooks
A handful of states have already passed legislation to regulate domestic sportsbooks. It is no doubt that this list will grow as more states realize the increasing interest sports fans have in betting. For states that rely on sports for local economic stimulus, adding an element of gambling can provide lucrative results from additional tourism, league franchise interest, advertising partnerships, and tax revenue.
The following states have launched domestic sports betting within state lines. We have also included the month and year that the sportsbooks started taking bets.
Arizona – Launched: September 2021
Arkansas – Launched: July 2019
Colorado – Launched May 2020
Connecticut – Launched September 2021
Delaware – Launched: June 2018
Florida – Pending Lawsuit Appeal
Illinois – Launched March 2020
Indiana – Launched: September 2019
Iowa – Launched: August 2019
Kansas – Debuting In 2023
Louisiana – Launched: June 2021
Maine – Launching In 2022
Maryland – Launched: December 2021
Massachusetts – Debuting In 2023
Michigan – Launched March 2020
Mississippi – Launched: August 2018
Montana – Launched: March 2020
Nebraska – Pending Launch
New Hampshire – Launched: August 2020
Nevada – Launched: 1949 (pre-PASPA)
New Jersey – Launched: September 2018
New Mexico – Launched: October 2018 (Available at Tribal Casinos Only)
New York – Launched: July 2019
North Carolina – Launched July 2019
North Dakota – Launched: May 2021 (Available at Tribal Casinos Only)
Ohio – Pending Launch
Oregon – Launched: 1989 (pre-PASPA)
Pennsylvania – Launched: May 2019
Rhode Island – Launched: November 2018
South Dakota – Launch: September 2021
Virginia – Launched: January 2021
Washington –
Washington, D.C. – Launched: May 2020
West Virginia – Launched: August 2018
Wisconsin – Launched: November 2021
States with Pending Sports Betting Bills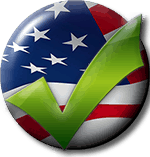 The majority of states only allow bettors over the age of 21 to participate. However, three states have not listed explicit minimum betting ages within their proposed legal betting bills. These four states are Ohio, Oklahoma, and South Carolina. The other remaining states have written explicit rules within their bills that restrict those under the legal age of twenty-one from participating in sports betting and make such action a criminal offense.
The following states are either awaiting further regulatory legislation to provide the groundwork for the rollout of domestic sportsbooks or have pending sports betting legislation making the rounds.
Georgia
Hawaii
Minnesota
Missouri
South Carolina
Texas
Vermont
States That Want Legal Sports Betting
The following list of states have a great interest in regulating sports betting within their borders but do not currently have a bill circulating in their legislature. There are several reasons why a bill may not be circulating despite the current interest. Often the main reason is that the legislature is not in session, but in some cases, there are Tribal interests have intervened.
California (Proposition 26 and 27 did not receive a majority vote during the 2022 midterm election cycle)
Hawaii
Georgia
Texas
Missouri
Oklahoma
Alabama
States Outlawing Sports Gambling
The de-federalization of PASPA allows states to choose whether to regulate or prohibit wagering. Lawmakers in Alaska, Hawaii, Utah, and Vermont have chosen to exercise their right to forbid sports betting operations within their individual states.
Only one state outlaws online gambling and online betting access from their residents, regardless of the legal status and licensing credentials of offshore gambling entities. Washington currently prohibits their residents from accessing offshore gaming and betting portals. However, WA has never investigated or prosecuted anyone for participating in offshore online betting.
State Gambling Laws
In the post-PASPA era, many states are now changing their domestic gambling laws. Below you will see a list of the 50 United States and a link to their specific state gambling laws. You can easily access the resource material by clicking on the state you choose. American bettors can easily access online sportsbooks that operate outside of the United States. Sports betting laws vary based on whether they concern domestic or international betting operations and regard physical or online bookmakers.
How Online Sportsbooks Work For 18+ Bettors
Online sports betting permits continuous access to wagering capabilities, incentivized bonuses, and a wider range of lines. Rarely do state-regulated brick-and-mortar venues match the benefits offered by offshore books. Bettors in states with limited or no betting options can alternatively choose to engage in online wagering platforms to satisfy their needs and can use any of the books linked on this page.
---
Frequently Asked Questions
How Old Do You Have To Be To Bet in the US?
The minimum age to bet changes from eighteen to twenty-one for domestic sports betting. However, at offshore sportsbook sites, the minimum age to wager is 18 across nearly the entire USA.
Can I Travel to A State With Legal Sports Betting and Still Play If I'm Not A Resident?
Of course, you may. Numerous states have included conditions that would allow state visitors the ability to bet at the state's regulated betting venues. This provision is in place to facilitate tourism to the state and cast a wider net to capture more betting dollars.
Is Online Sports Betting Legal For 18-Year-Olds?
Yes, young adults can enjoy 18+ sports betting hosted by online brands located offshore and licensed, as well as, regulated by legitimate overseas jurisdictions. There are no federal laws that prevent American bettors from wagering on NFL games or other events online through registered and licensed sportsbooks. However, states have the authority to forbid access to online gambling regardless of its source.
What Happens To Someone Under 21 Placing a Bet Online?
This depends entirely on whether the online sportsbooks have established a minimum betting age requirement of twenty-one or eighteen years of age. If the minimum age is 21 and a bettor is under that age, the bettor will more than likely have their account suspended and winnings confiscated.
This is because online brands must verify a bettor's identity and age before allowing withdrawals from the player's account. On the other hand, if the minimum wagering age is eighteen, then an individual under 21 but at least 18 will not run into any issues concerning their deposits, withdrawals, and account activity.
Do I Get Any Perks For Betting Online?
Online betting can always provide more benefits than physical venues can simply because online sportsbooks want to incentivize bettors to return. Online betting can offer nonstop wagering, expanded gambling options for niche sports and events, in-depth betting capabilities from prop bets to futures, and deposit bonuses. Not only this, online wagering has added security benefits for bettor accounts that protect personal bankrolls and information.