Oregon 18 and Up Sports Betting Sites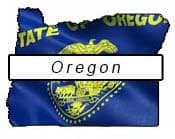 Originally one of the sports betting states exempt from the Professional and Amateur Sports Protection Act, Oregon had sports betting laws on the books prior to PASPA's 1992 ban on such wagers.
Now one year after PASPA's repeal, the Oregon Lottery plans to offer domestic retail and mobile sports betting before the start of the 2019 NFL season's start in September. Lawmakers assert they don't even need additional legislation because of their betting laws in place before PASPA's ban in 1992.
Top-Rated Offshore Sports Gambling Sites for Oregon Residents
Is sports betting legal for ages 18 and up in Oregon?
Sports betting is 100% legal in Oregon. The Beaver State can legally offer its resident betting lines through their lottery system, something they've done over the years. Although limited at first, Oregon plans to expand their current laws to provide bettors the opportunity to bet on sports online and in retail locations before the start of the 2019 NFL season. In addition, US sports betting laws do not forbid Oregon bettors from accessing offshore sports betting sites.
Is offshore online sports betting legal in Oregon?
Just like with domestic sports betting within the state, residents of Oregon can also bet on offshore sportsbook sites. To be eligible to bet at one of the online sportsbooks featured on this page, players must be at least 18 years old to wager real money.
Are online sportsbooks safe in Oregon?
Any offshore sports betting site on this page is guaranteed to be safe and legal. We offer the most trusted information for online sports gambling, meaning we only recommend offshore casinos with the best reputations for safety and legitimacy.
How are both domestic and online sportsbook legal in Oregon?
Before PASPA, Oregon already passed laws that allowed sports betting within the state. They were only one of four states that were exempt from PASPA's original ban, providing them with access to limited forms of domestic sports wagering.
As for offshore betting sites, they fall outside the United State's jurisdiction. This means, barring any new federal laws, Americans are not prohibited to place wagers on these sportsbooks.
State-Licensed Sports Betting available in Oregon
Oregon will launch its mobile sports betting framework, through their lottery system, in September 2019, just in time for the NFL season's start. They will be the first state to manage their sports betting directly, as others have relied on existing casinos to handle sports gambling activities.
College and Professional Sports Teams in Oregon
Oregon does not have an NFL team but does have a couple of high-profile college football programs in Oregon and Oregon State. The City of Portland also hosts the Trailblazers of the NBA and Timbers of the MLS.
NCAA Division I Teams:
Oregon Ducks
Oregon State Beavers
Portland Pilots
Portland State Vikings
Major Professional Sports Teams:
Portland Timbers (MLS)
Portland Trailblazers (NBA)
Other Forms of Legal Wagering in Oregon
Aside from sports betting, Oregonians also have access to horse racing, casinos, bingo, and the lottery, as long as they meet the age requirements for each.
Required Age for Gambling in Oregon
Oregonians 18 and over have access to the state's horse betting, lottery, and bingo. They also have legal access to offshore online sportsbooks. To legally gamble in casinos, however, the required age is 21.
Additional Resources
For help pertaining to gambling addiction in Oregon, refer to the Oregon Health Authority.