Minimum Legal Sports Betting Age By State In 2023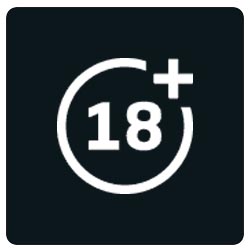 Following the repeal of PASPA in 2018, each state in the USA was granted the ability to decide their own fate when choosing whether they allow for legal domestic sports betting. Once a state has made that decision, they then need to then determine which venues they'll allow for, be it online, in-person, or both, and what the minimum sports betting age will be to participate.
This minimum sports betting age by state guide has been designed to not only outline what states allow for legal sportsbooks and whether 18-year-olds can take part, but also details the states where under-21 patrons can bet on sports with offshore betting sites located outside of the USA.
Sports Betting Options In The United States – How Old Do I Have To Be To Bet on Sports?
Domestic In-Person – The most common, traditional variety of sportsbooks found locally in the USA is physical, brick-and-more sports betting locations that customers can visit. The majority of states that allow retail sportsbook locations that can be visited impose a minimum age of 21 to bet on sports, but there are a few that allow for 18+ customers. Even states that have a legal betting age of 18 and up are subject to casino or other sportsbook locations with policies that only allow entry for 21+ patrons because they serve alcohol.
Domestic Online – State-regulated mobile sports betting apps and online sports betting options are becoming more prevalent in the United States, with a few regions allowing for eighteen and over bettors to become members at these local sportsbooks. The onset of COVID-19 has caused several states to open their first sportsbooks online, so look for that trend to continue.
International Online – Because International online sportsbooks are located outside of the jurisdiction of the United States, they are able to accept bets online from 18+ gamblers in the US without breaking any laws. Washington state has specific laws that forbid all forms of online gambling, but the online 18+ sportsbooks we recommend on this page do accept sports bettors from WA. The state does nothing at this point to enforce the restrictions.
---
Minimum USA Legal Sports Betting Age By State
A | B | C | D | E | F | G | H | I | J | K | L | M | N | O | P | Q | R | S | T | U | V | W |

---
Alabama
Alaska
Arizona
Arkansas
---
California
Colorado
Connecticut
---
Delaware
---
Florida
---
Georgia
---
Hawaii
---
Idaho
Illinois
Indiana
Iowa
---
Kansas
Kentucky
---
Louisiana
---
Maine
Maryland
Massachusetts
Michigan
Minnesota
Mississippi
Missouri
Montana
---
Nebraska
Nevada
New Hampshire
New Jersey
New Mexico
New York
North Carolina
North Dakota
---
Ohio
Oklahoma
Oregon
---
Pennsylvania
---
Rhode Island
---
South Carolina
South Dakota
---
Tennessee
Texas
---
Utah
---
Vermont
Virginia
---
Washington
Washington, D.C.
West Virginia
Wisconsin
Wyoming
---
18+ Domestic Sports Betting Predicaments
Although some states allow for a domestic sports betting age requirement of 18, not all of the sportsbooks in these regions are required to allow for 20 and under bettors to enter and place a wager.
That's because domestic sportsbooks that serve alcohol have the option of refusing service to those that aren't of legal drinking age. Unfortunately, this excludes 18, 19, and 20-year-old sports bettors from entering and placing a wager.
---
FAQs For Over-18 Sports Betting In The United States
What is the minimum legal age for betting on sports in the USA?
Each state is allowed to decide if they will allow legal sports betting, and, if so, what the minimum age to participate will be. The minimum age for sports betting in most states is 21, but a few allow for 18-and-over bettors to partake. Even in states where 18-year-olds can bet on sports, if the domestic sportsbook serves alcohol, they can opt to refuse entry to anyone under 21.
Can I bet on sports online at 18 years old?
Yes. All of the online sportsbooks that we recommend on this page allow for 18 and over bettors to become members and lay action on their favorite games. These online sportsbooks are available in most states but be sure to check the conditions of membership because some regions are excluded. Some states also allow for 18+ online sports betting via their mobile sportsbook apps or other online options.
Are there any legal sports betting options for individuals who are 17 or under in the USA?
Until state and federal gambling laws change, there are no options for legal sports betting until the age of 18 has been reached. The same can be said for offshore sportsbooks, as 18 is also the minimum legal age to bet on sports and become a member.
Can I bet online at a sportsbook located in another state?
Not yet.  With the application of the Federal Wire Act having been modified quite a bit in recent years, most local, state-licensed online sportsbooks impose geo-tracking to ensure that only bettors residing within the same state are able to access and place bets on their site.