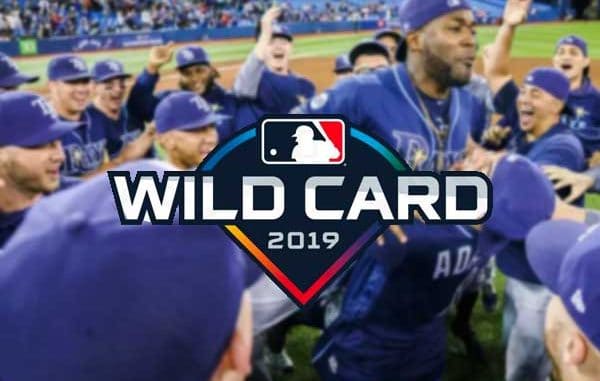 The Major League Baseball (MLB) postseason is upon us as four teams are ready to begin the wildcard round to see who will make the final cut into the MLB postseason playoff bracket. 
In 1903 the two Major League Baseball leagues (American & National) started postseason play with a one-round postseason system, now there is a wildcard playoff (1-game), two-division matchups (best of 5), one league championship (best of 7), and one World Series (best of 7).
Below is the current MLB playoff bracket for the 2019 postseason.  
Betting Favorites
The Astros and the Dodgers are heavy favorites going into the postseason. The Dodgers have been to the World Series the last two years but came up short in the end. Dodger fans are hoping that the third time is a winner or else they fear they will start to be looked at as the Braves of the '90s. 
The Astros only World Series win was in 2017, where they defeated the Dodgers in seven games. Before their 2017 victory, the Astros had only been to the World Series once in franchise history. In 2005 the Astros lost the World Series to Frank Thomas and the Chicago White Sox. 
Online sportsbooks offer MLB game lines and futures to anyone over the age of 18, and they operate legally in the United States despite no regulations based on U.S. gambling laws. 
Brewers vs. Nationals
Game one of the wildcard series will feature the Milwaukee Brewers (89-73) vs. the Washington Nationals (93-69). The Brewers will have to travel to D.C. to defeat the Nationals to win a chance to dethrone the Los Angeles Dodgers who finished first in the National League with a win percentage of .654 (106-56). 
The Dodgers have been red hot and arguably have the best pitching staff in baseball. Whichever team makes it into their bracket will have a hard time surviving the divisional matchup. 
Below you will find the odds for the wildcard round. Based on BetOnline odds, the Nationals are favored to win the one-game series.  
Brewers Odds:
Runline: +1 ½ (-131)
Moneyline: +169
Total Runs: Over 7 ½ (-117)
Nationals Odds:
Runline: -1 ½ (+111)
Moneyline: -179
Total Runs: Under 7 ½ (-103)
Rays vs. Athletics
The Tampa Bay Devil Rays (96-66) will have to travel to California to face the Oakland Athletics (97-64) in game one of the A.L. wildcard. Both of these teams played good throughout the season and earned their spot in the one-game series. 
The winner of the A.L. wildcard round will have to face the Houston Astros (107-55) who just edged out the Dodgers for the best regular-season record in baseball for the 2019 season. Whichever team gets through the wildcard will have their hands full for the next five-game series against Astros. 
Rays Odds:
Runline: +1 ½ (-170)
Moneyline: +126
Total Runs: Over 7 ½ (-119)
Athletics Odds:
Runline: -1 ½ (+150)
Moneyline: -136
Total Runs: Under 7 ½ (-101)
Odds to Win the 2019 World Series
Houston Astros +225
Los Angeles Dodgers +300
New York Yankees +400
Atlanta Braves +1000
St. Louis Cardinals +1000
Washington Nationals +1400
Minnesota Twins +1600
Oakland Athletics +1600
Milwaukee Brewers +2000
Tampa Bay Rays +2500