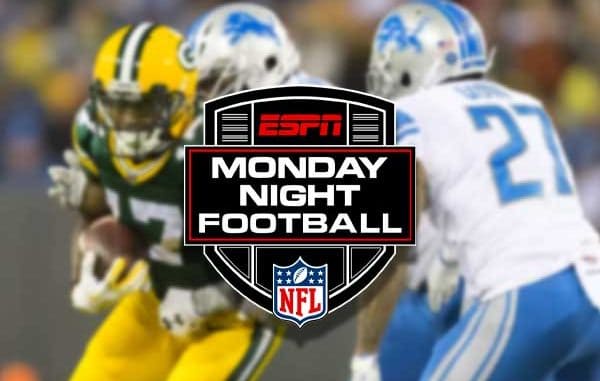 This Monday night NFL showdown will feature the Detroit Lions versus the Green Bay Packers at home. Online sportsbooks are favoring the Packers by 4 points, but anything can happen on Monday night. Both teams really need this win, the Lions more so than the Packers, but giving the way the Packers have been playing it will be an uphill battle for the Lions. 
Detroit Lions (2-1-1)
The Detroit Lions are led by their strong-armed quarterback Matthew Stafford. Stafford has been in the league since the organization drafted him in 2009. Since taken over the starting position, he has a game record of 68-76-1, not too bad for the Lions. This year the Lions are noticeably better, but many experts are still expecting them to fold during mid-to-late season. 
Green Bay Packers (4-1)
The Green Bay Packers are still relying on their quarterback phenom Aaron Rodgers and his ability to win football games. This year they are off to a good start with a 4-1 record out the gate. Last week the Packers upset Jerry's World in Dallas with a win over the Cowboys 34-24. Last week was all about the other Aaron, Aaron Jones, who led the team in rushing yards with 107 yards on 19 attempts with four touchdowns.
When it comes to betting on the Monday night football game, there are a couple of factors to consider. First, the majority of states that allow sports betting do not allow 18-year-olds to place bets. The only three states that will accept under 21 wagers are Montana, Tennessee, and Rhode Island. However, online sportsbooks typically accept bettors over the age of 18. 
Secondly, there are a plethora of live betting options that can be wagered on with online sportsbooks. Live betting is often referred to as "In-play" betting and consists of betting on a game as the events unfold. Some bettors like to bet on live events to supplement other bets or to hedge other wagers. 
Below you will find odds for Monday night's game against the Packers and the Lions. The odds can be played at Bovada's online sportsbook available to US residents (excluding MD, NV, NJ, and DE). Bovada accepts players over the age of 18 and offers US-friendly deposit options, including credit/debit cards, Bitcoin, and more. They also provide a bunch of Super Bowl prop bets for account holders who like to bet on the Super Bowl. 
Bovada Odds:
Team | Spread | Win | Totals
Detroit Lions: +4.0 (-105), +175, O47.0 (-110)
Green Bay Packers: -4.0 (-115), -210, U47.0 (-110)