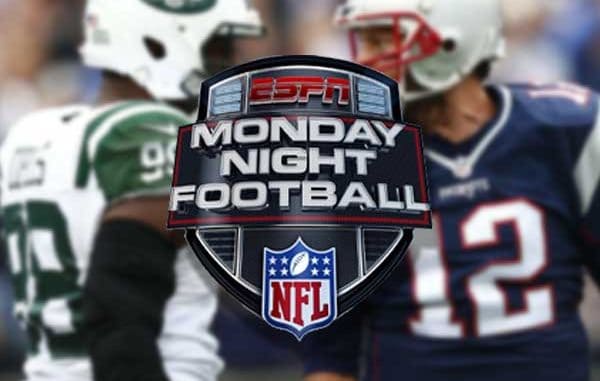 Last weekend we saw the New York Jets upset the Dallas Cowboys in a Sunday Night Football thriller that left bettors scratching their heads and looking back over their analytics. No one thought the Jets were going to walk away with a win going into the game, but the return of Sam Darnold (QB) proved to be the added push they needed to escape Dallas with a win.
This Monday, we will see if the Jets can shock the world again when they take on the New England Patriots on their home field. Currently, New England is favored to win the game by 10 points, which comes as no surprise giving how hot their defense has been in the first four weeks of the season.
New York Jets
As mentioned above, the Jets are coming off a shocking win over the Dallas Cowboys. While the final score was close, the team defied the odds and got their first win of the season. Sam Darnold has been out for four weeks due to his mono illness, but last week he threw for 338 yards and two touchdowns and outshined Cowboys QB Dax Prescott. 
This Monday night will be different as the Jets are poised to take on last year's Super Bowl champions and this year's #1 defense in the NFL so far. Le'Veon Bell will have to step up and make a more significant impact for the Jets to escape with a win. Bell has yet to rush for over 100 yards in a game this year, and this matchup will probably produce a similar result.
New England Patriots
Since Tom Brady assumed the role of starting QB, he has taken the Patriots to the next level. In the Brady/Belichick era, the Patriots have already won 6 Super Bowls, and this year is looking like it could be number 7. The Patriots are 6-0 going into this Monday night game against the Jets, granted their schedule has been pretty weak so far. 
In week 3, the Patriots beat the Jets 30-14 despite letting Antonio Brown go the week of the game. The Pats defense did not give up a touchdown for the season until this game. Looking at the stats and the numbers, the Patriots should walk away with a comfortable win in week seven's matchup against the Jets. 
Betting Odds
Betting Odds for week seven's Monday Night Football game is in favor of the Patriots. The Pats also have the most favorable odds to win Super Bowl 54 with +250 at Bovada. Giving the fact that the Patriots expected to win, it might not be a bad idea to pair your NFL bet with a parlay for a chance to win big. Below are the game lines provided by Bovada for the Monday Night football game between the Jets and Patriots.
Team | Spread | Win | Total 
New England Patriots: -10 (-110), -480, O42 (-115)
New York Jets: +10 (-110), +340, U42 (-105)