2023 MyBookie Online Sportsbook Review
One of the top online sportsbooks in the industry today for 21 and older bettors is MyBookie. They are currently one of our go-to sports betting sites that we frequent when shopping lines, along with their sister site XBet. Both have created a solid reputation among seasoned gamblers across the United States with their rock-solid customer service, variety of betting lines, and some of the fastest sportsbook payouts in the game.
We have included MyBookie in our online sportsbook reviews to shed light on their best and worst features and to act as a trusted guide to review before signing up for a new player account.
Our 2023 MyBookie Online Sportsbook review discloses the additional measures they've taken to provide premium data protection technologies, and when paired with the enhanced cybersecurity of cryptocurrency deposits and withdrawals, it equals or surpasses even the most stringent financial industry standards.
Read on to learn more about why 21+ American gamblers should consider becoming a member with MyBookie, and discover all the many reasons why our staff chooses to do business with them time and time again.
Visit Site
---
Is MyBookie Legal For 21 & Over In The USA?
Yes. MyBookie accepts members beginning at 21 years of age from nearly every state in the USA. Of the many federal gambling laws that are in place in the United States, none are specifically designed to prohibit offshore sportsbook sites like MyBookie from taking bets online. MyBookie currently does not accept members from New York, New Jersey, or Nevada.
Restricted States
New York
Nevada
New Jersey
---
✪ Why Does Our Opinion Of MyBookie Matter?
The opinions expressed in this MyBookie Sportsbook review are purely based on the experiences of our staff, all of whom have used their services for years. Our review team differs on what online sports betting site they prefer, but MyBookie is consistently placed in the top three if not number one, overall.
We're members of MyBookie. That means we've cashed in on winnings and lost bets, and we've deposited using USD and cryptocurrency. We know what we're talking about, and that's why we think it is important to steer potential 21 and older sports gamblers in the USA to the most legit online sportsbooks.
When we say MyBookie is worthy of your business, it's because we routinely place bets there, too.
Is MyBookie Legit?
Ultimately, any questions regarding legitimacy boil down to, is MyBookie safe to use? In the realm of sports betting, safety involves secure online financial transactions and 24/7 customer support via live chat or phone – and MyBookie delivers on those services in spades.
It is MyBookie's protection of personal data that places them at the top for our team of sportsbook reviewers. They also distribute accurate payouts in a timely manner, and at the end of the day, securing your winnings is of the highest importance to us.
We do not hesitate to recommend that MyBookie should be on the shortlist of online sportsbook options in play when online bettors that have reached the age of 21 are shopping the odds and deciding where to lay their action in the United States.
---
21 & Up Sports Betting Options At MyBookie
The main component of any online sports betting site is the actual betting lines themselves. MyBookie offers betting odds on all major professional and collegiate sports around the world, including, but not limited to, the following choices:
MyBookie is also tapped into burgeoning betting markets that are growing in popularity for 21+audiences, including the below options:
MyBookie Customer Service
Whether you are an experienced bettor or new to the game, situations arise from time to time that requires the intervention of customer service. MyBookie realizes the importance of supplying an immediate response during situations like these and offers round-the-clock coverage in times of need.
Assistance is available 24 hours a day via telephone or live chat to ensure that all 21 and over bettors experience the best that online sports gambling has to offer while doing business with MyBookie AG. Although we've not had much need to use MyBookie's customer service options, the few times that we've dealt with them over the years have resulted in a quick and satisfactory conclusion.
MyBookie's Prop Builder
21+ members of MyBookie Sportsbook now have access to their brand new prop builder, which allows the bettors to come up with their own prop bets. Customers are able to select the occurrence they want to wager on from upcoming games and customize the odds.
As variables are altered by the member, the odds will fluctuate up and down. 21 and older bettors can move the odds to their liking and then lay some action.
These props can be combined into parlays for greater odds and higher levels of cash winnings, but we must also advise that this is due to higher risk and lower chances of success.
---
Betting Limits At MyBookie
MyBookie Maximum Wager For Regular Sports: $2,000
MyBookie's Max Wager For Prop Bets: $250
MyBookie Max Bet For Futures: $250
Minimum Bet At MyBookie: $2
Members can contact MyBookie support and request an increase in the maximum bet amount, but we recommend getting it in way ahead of time because approvals can take up to 12 hours.
MyBookie Promotions & Bonus Offers
One major advantage that offshore sportsbook sites have over domestic venues is their ability to make available deposit matching bonus offers that allow for more action to be placed at their virtual betting window.
MyBookie allots promotional bonus offers to members, new and old, when they make a deposit transaction into their account.
MyBookie patrons need to be aware of the rollover requirements that are attached to online sportsbook bonuses, which require the matched amount to be risked on sports wagers a certain number of times prior to withdrawing any winnings.
The terms and conditions and details of each bonus are described below. Accepting a bonus is not a requirement for becoming a member at MyBookie.
50% Sports Sign Up Bonus
This promotion is for new members of MyBookie and will match 50% of the first deposit up to $1,000. This sign-up bonus includes a 10X rollover requirement, so bettors may want to consider making a smaller deposit and accepting a more reasonably achievable obligation. The code to use for this bonus is MYB100.
10% Cash Bonus Up To $200 For New Members
This bonus is perfect for 21 and up gamblers who want some extra spending cash but don't want to commit to a big rollover requirement. This bonus amount only needs to be wagered once before winnings can be collected and requires the entry of the promo code 200CASH.
$500 Sports Reload Bonus
Existing customers are also able to cash in on MyBookie's robust bonus offers and are eligible for a 25% match on their account reloads up to $500 by entering the code MYB25 when they make a follow-up deposit. This bonus features a reasonable 5X rollover requirement.
250% Referral Bonus
Members can refer a friend to MyBookie and get a 250% bonus once they sign up and make a deposit. There is no limit to the number of times that this bonus can be collected, as long as you keep sending new members MyBookie's way and they make a deposit. This promo caps out at $250 and is subject to a 5X rollover requirement.
8% Horse Racing Rebate
This bonus, or rebate, does not apply to horse racing odds that are available in MyBookie's sportsbook but can be used when placing wagers at their racebook. All bets will receive an 8% discount that will be applied back into bankrolls, and the 1X rollover is pretty much the equivalent of free money.
MyBookie AG also extends numerous bonus offers for their real money poker games and online casino favorites like blackjack and slots, but they are not applicable to betting on sports.
MyBookie Payouts & Deposits
A wide variety of sportsbook funding options are accepted at MyBookie AG because they are intent on customer convenience. When making betting deposits, MyBookie wants its members to do so via the financial methods with which they are the most comfortable with. The following options are accepted by MyBookie for deposits.
Deposit Options:
Visa
Mastercard
Cryptocurrency
Third-Party Money Transfer Services
MyBookie withdrawals must be made in the same format in which they were deposited. MyBookie highly recommends depositing with BTC or another cryptocurrency for fast transactions.
Withdrawal options, limits, and transaction times for MyBookie are listed below:
Bitcoin/Crypto – $25-$5000, Same-day (1-4 hours), No Transaction Fees
Bank Wire – $500-$5000, 5-7 Business Days, $35 Transaction Fee
MyBookie Crypto Rewards Program
We've already mentioned that MyBookie prefers Bitcoin and cryptocurrency as a form of deposit and withdrawal. Now they are offering up a rewards program that can turn USD into crypto each time that you use a Credit Card to make a deposit.
Members that opt for this program will receive "Crypto Rewards" with each credit card deposit that equals 10% of the total transaction and will not max out until it reaches $100.
The catch is, you can't redeem any of the benefits until you make your first deposit with cryptocurrency totaling $45 or more. Once the BTC/crypto deposit is completed, the existing rewards will be released into your bankroll as cash and can be used to bet on whatever the member chooses immediately.
What Separates MyBookie From The Pack?
MyBookie's entertainment betting odds are some of the most diverse and edgy out there. From celebrity death matchups, Hollywood divorce odds, or professional wrestling betting, MyBookie has a nice selection of oddball props.
If you don't feel like tooling around with menus and dropdowns to find the sport you want to bet on, just enter any term associated with the contest and your betting line, and all related odds will be compiled into the same screen.
This not only grabs all odds for a particular game, sport, or league into one convenient location, but it also informs 21 and over bettors of MyBookie's additional wagering options.
For instance, if someone enters the search term "Cowboys," the standard game line will appear, but so will prop bets that involve Dallas players and opposing players and teams.
Other online sportsbooks may feature a search function, but none are as intuitive as MyBookie's.
MyBookie Sports Betting Apps For 21 & Up
The MyBookie app can be accessed by all current Apple and Android tablets or smartphones, and because these applications are web-based, there is no download necessary. Just click on the MyBookie link above using an up-to-date mobile browser, and you'll be given on-the-go access to their entire glut of sportsbook options.
As long as your handheld device has a connection to the web and you are in an area that MyBookie accepts members from, you've got the green light to partake in mobile betting on sports around the world at 21 years of age.
Live Betting Odds
MyBookie AG allows for the action to continue after the game begins with their full bevy of live betting odds. Once you enter the sportsbook section of their site, click on the live tab at the top of the screen, and you'll be treated to a host of in-game betting lines that can be wagered on until the final seconds tick off of the game clock.
Because MyBookie covers international sports from around the globe, live odds are available at all hours of the day. The odds shift as the game progresses, and the only limit to the amount of time that in-play betting odds are available is the duration of the game.
Casino Games And Online Poker At MyBookie
MyBookie also puts its best foot forward in the spectrum of web-based casino games and online poker for real money. The same customer service and reliable operation back these web-based poker rooms and popular casino and table games like blackjack, and even offer live dealers via camera feeds for an in-person touch.
MyBookie's User Interface
We've mentioned MyBookie's #1 search function in the section above. Another option we find ourselves using on most visits are the "Featured," "Live," and "Top Bets" tabs atop the sportsbook page.
The featured section includes the main USA-based games of the day, and places European and Asian games lower down the chart, something other top online sports betting sites fail to do.
Naturally, the live tab features all of the in-game odds that are available to bet on at MyBookie at the given moment. Just the tab alone was enough to increase our interest in live betting odds over the past few NFL seasons.
When selecting the top bets option, members will be taken to the lines receiving the most action, with the most popular betting option highlighted. This is particularly interesting for bettors that like to zig when others zag.
One obnoxious element of these tabs is that once you are on a new page it is often difficult to get back to where you were without clicking the back arrow on your browser. An option should be in place to easily toggle between tabs.
---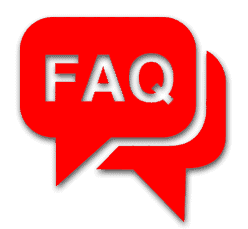 MyBookie AG FAQs
How Long Does MyBookie Take To Payout?
Because of monetary regulations in place by the federal government, withdrawals using the US Dollar can take several days to process. Bitcoin payouts can be withdrawn in as little as a few hours, while bank wires will take between 5 to 10 business days.
Is MyBookie Safe To Use?
Yes. We don't just write MyBookie reviews, we're members. MyBookie has been providing safe and reliable online sportsbook services for years, hosts an array of lines to wager on, and features an assortment of banking options for depositing into your bankroll and withdrawing your winnings, all from the comfort of your own home.
Is MyBookie Legal In California?
Yes. The state of California does not have any laws in place that prevent MyBookie from doing business within its borders. Furthermore, MyBookie accepts members from CA.
Is MyBookie Legal In Texas For 21+?
Yes. Although Texas has yet to approve of domestic sportsbooks inside the Lone Star State, they've yet to disapprove of international sportsbook sites like MyBookie from accepting bets from Texans over the web.