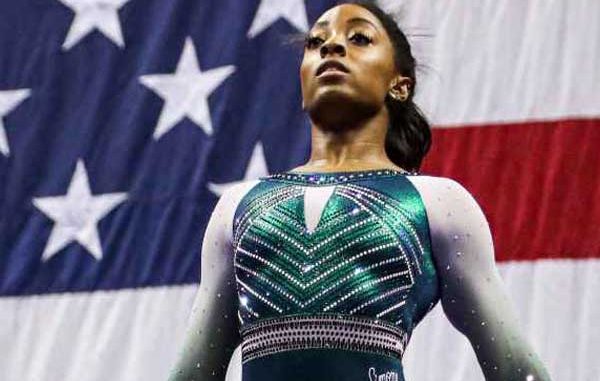 It's official: American gymnast Simone Biles will be returning to the Olympic stage for her final event. Just a week after her withdrawal for medical and mental concerns, Simone has broken the internet again with news of her triumphant return.
Why Biles Dropped Out
In the Rio Games in 2016, the gymnast brought home four gold medals and became a common household name. Because of her performance in Rio, audiences anticipated a knock-out show at this year's Olympics.
However, Simone Biles pulled out of the team final due to shakiness during the first round of vault last Tuesday. This shakiness is a fairly common condition among gymnasts, referred to as "the twisties."
This state is incredibly dangerous for gymnasts, as the condition resembles a type of vertigo in which the performer loses spatial awareness in the air.
After this shocking announcement, the US Artistic Gymnastics team took a mental health day to support Biles and other gymnasts struggling under the pressure of a post-COVID Olympic season.
It was later revealed that Simone Biles would not be competing in the all-around, floor exercise, or the vault and asymmetric bars finals.
What's Happened Since?
Since then, Biles' replacement, Jade Carey, took home a gold for the US and the artistic gymnastics team took home their first silver in over a decade.
Although the balance beam final was only going to include Suni Lee from the US team, Simone Biles' return means that they'll be competing side by side to represent the nation.
Considering Biles was largely regarded as the face of the 2021 Olympics, her return is exciting for many sports fans.
However, others online have largely disregarded the entire situation, directing harsh criticisms towards Biles.
The negative comments have been largely dominated by discourse that claims mental health isn't a good reason to withdraw and that her return proves their point.
Biles' Betting Lines Are Back
Even so, the negativity only represents a small minority of individuals watching the Olympics. For sports bettors, Simone Biles' return just means new betting lines across sportsbooks like Bovada and BetOnline.
This isn't a bad thing, as your bet with an online sportsbook is locked in from the moment you place it. For those who already bet against the US, don't forget that Biles has already had a full week of hiatus. This could affect her performance in many ways.
We'd be kidding you if we said the US wasn't the favored winner for the balance beam final. But we didn't have to tell you! The team already demonstrated their vigor by taking silver while missing an entire body after the first rotation.
Although her return is, in some ways, controversial, we at SB18 are looking forward to Simone's performance on Tuesday. However, we can't guarantee we'll be up to watch it; the event goes live at 4:50 AM EDT.