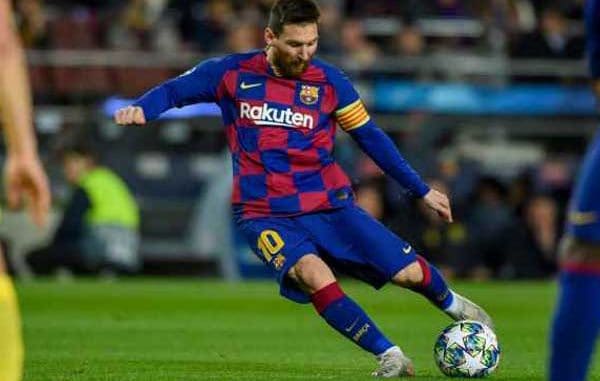 For the past two decades, FC Barcelona fans could always find security in their star player, Lionel Messi. Since joining the academy in 2000, the player's ability and notoriety have soared exponentially. He is largely regarded as the best soccer player in the world.
Even so, all good things must come to an end.
Yesterday, it was announced that Lionel Messi would be parting ways with FC Barcelona. The news came as a shock to soccer players across the globe. Just three weeks ago, Messi agreed to a 5-year contract extension with the team for a 50% pay cut.
Tough Times in Barcelona
It now seems that the extension was never finalized, and the contract was never signed. FC Barcelona addressed the news stating that the new contract could not be fulfilled due to "financial and structural issues."
Messi made it clear in a Barcelona press conference that he had no intention of leaving the team and was saddened by the outcome of this ordeal. He was tearful as he addressed the room of reporters.
While it is common in the US for players across numerous sports to swap teams every few seasons for better deals, the sentiment of team loyalty is strong in Europe.
From the looks of it, paying Messi big bucks for over two decades has hemorrhaged FC Barcelona's bank account so badly that they couldn't afford him even at a 50% pay cut. But it's more complicated than that: FC Barcelona was the world's wealthiest soccer club in 2020.
Pricing Players
Many of the world's greatest players are valued at hundreds of millions of dollars. Lionel Messi, for example, is valued at approximately $400 million. Although most of these earnings aren't directly from club contracts, these players are expensive to recruit and keep.
Messi's contract with FC Barcelona was valued at approximately $127 million per year. One player's salary cost more than a tenth of the club team's annual earnings. It's insanity, and yet, club teams are lining up to snag Messi while they can.
However, the combination of declining sports viewership and massive losses for sports teams due to COVID make for big changes to the sports industry. Many teams will not be able to afford the world's favorite players and others will drain themselves financially for one season of infamy.
Can Sportsbooks Save Soccer?
I can only imagine one feasible solution to this problem: sportsbooks. Because sports betting laws are quickly relaxing on a global scale, we can expect to see a growing sportsbook presence. Major online sportsbooks have already begun to partner with teams in the NBA and NFL.
The financial support helps to keep players signed to their teams and offers another avenue of promotion for sports events. While PSG keeps their eyes on Messi, start thinking about who has their eyes on PSG.