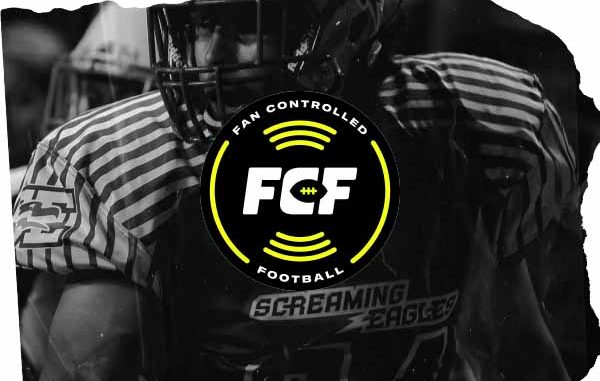 The 2020 NFL season is officially over, but that doesn't mean we have to wait until next season to get our football kicks. The Fan Controlled Football (FCF) league is set to begin its inaugural season on February 13th, 2021, and will broadcast on Twitch for free. 
FCF is looking to revolutionize American football by getting the fans involved in every aspect of the game. The league boasts that fans will be able to call the plays, design logos, determine playoff format, and much more, including an option to become a team owner. 

The inaugural season will feature four teams that will play three weeks of football leading up to the playoffs. The league is expected to expand its operations next season as things get back to normal following the coronavirus pandemic. For now, the teams will square off throughout February. 
2021 FCF Schedule:
2-13 (5:00 PM PST) Glacier Boyz vs. Wild Aces

2-13 (6:00 PM PST) Beasts vs. Zappers

2-20 (5:00 PM PST) Beasts vs. Wild Aces

2-20 (6:00 PM PST) Zappers vs. Glacier Boyz

2-27 (5:00 PM PST) Zappers vs. Wild Aces

2-28 (5:00 PM PST) Beasts vs. Glacier Boyz
To help boost ratings and garnish initial interest in the sport, the FCF league has added Johnny Manziel to the Zappers at the QB position. This is being billed as Manziel's return to football; however, he won't be calling the plays; the fans will. 
Other notable players include Troy Evans (WR), David Pindell (QB), and Jackson Erdmann (QB). The league states that there will be two QB's per team and that both Quarterbacks will be essential to winning the game, meaning there will be no backups. 
It is important to note that the FCF will be more aligned with arena football than what most people have grown accustomed to with the NFL. The FCF field will only be 50 yards long, there will be no field goals, and all games will be played indoors with railings lining the field.
18+ online sportsbooks have not released betting lines for the Fan Controlled Football league, but we expect some odds to surface as the season unfolds. We expect betting on the FCF will be similar to betting on the NFL with game lines, totals, props, spreads, and more. 
Given the sport's nature, we can expect the FCF to last longer than other recent notable startup leagues, including the XFL and AAF. It also helps that they only have to get through six weeks of football (including playoffs) to outlast other leagues. 
The XFL had a great start to their 2020 season, with over 3.3 million viewers tuning in on television. FCF does not have a television contract, and it is unlikely that they can eclipse the XFL's week one ratings on Twitch. 
As we prepare for week one of the FCF league, football fanatics will indeed critique the sport and hopefully spark interest as the season unfolds. Once odds are released and bettors know more about each team, and how the game works, we will offer a follow up with our top sportsbooks for betting on the FCF league.