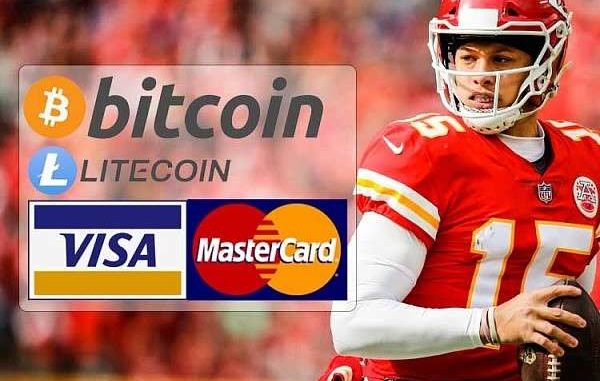 If you've just turned 18 or have recently decided to start your online sports betting career, this Sunday is probably the first time you'll bet real money on the Super Bowl with a legitimate online bookmaker.
And you couldn't have chosen a better matchup.
Super Bowl 55 – which kicks off in less than a week on February 7, 2021, has all the hallmarks of an instant classic, and for reasons that transcend the gridiron itself.
For one thing, it features the defending champion Kansas City Chiefs and potential future GOAT Patrick Mahomes playing against the Tampa Bay Buccaneers and current GOAT Tom Brady.
This will either be the passing of a torch or another major stamp on a sublime body of work that's never likely to be surpassed.
For another, this is the first time a Super Bowl will be played at one of the participating teams' home stadiums, as the game is being contested in Tampa Bay.
Of course, the storylines don't stop there. For casual fans, stats nerds, and NFL history buffs, this matchup has something – or 100 things – for everyone.
And for bettors, it has thousands of them.
That's because all the highest rated 18 and up online sportsbooks are primed to post hundreds of the best Super Bowl prop bets you've ever seen – and many hundreds more live in-game Super Bowl bets – for your gambling pleasure.
But that said, you can't bet if you don't have any money in your account.
And that's where you might come across a few snags this late in the game.
Remember, Super Bowl Sunday is in less than a week, and many online sportsbook banking options come with wait times that might have you sitting on the bench instead of marching down the field.
To make sure you have ample funds in your account so you can bet on Super Bowl LV with enough time to actually enjoy browsing the insane odds boards for this mother of all NFL games, you'll have to choose your deposit methods wisely.
Fortunately, all the top 18+ sports betting sites have numerous ways to top off your account quickly, safely, and securely.
Credit/Debit Cards
For most players, credit and debit cards are the go-to bet funding options for online Super Bowl gambling and other sports wagering.
However, while these usually take just a few seconds to process, they do come with added fees (3-9%), and they are sometimes blocked by the automated UIGEA banking regulation.
This inconvenience arises maybe once every 10 to 20 attempts, and a declined card – while not totally commonplace – could mean missing out on a valuable line.
Cards should be the first method you try when you want to deposit ASAP, but if your transaction is interrupted, you should move on to a different option immediately.
Bitcoin (BTC)
Bitcoin sports betting deposits are our favorite way to fund any online gambling account, because Bitcoin (BTC) is fast, comes with no added processing fees, earns bettors the best Super Bowl bonuses, and allows players to claim same-day payouts on all their Super Bowl winnings.
That said, if you don't already hold Bitcoin, acquiring the stuff can take up to 10 days on the major crypto exchanges.
But that clearly won't do, because the Super Bowl is in five days!
Thankfully, there's an easy way to buy Bitcoin much more quickly than that, which you can read about in the next section.
Zelle Pay
Zelle betting deposits (or, rather, betting deposits made using the Zelle-to-BTC process) are the fastest way for first-time crypto users to get their hands on BTC and use the crypto for making online sports betting deposits.
This is because Zelle holders (which is basically anyone in the US who's at least 18 years old and has a bank account) can use the Zelle Pay P2P money-sending service to purchase Bitcoin privately at the reputable LocalBitcoins.com exchange.
Instead of waiting 10 days to buy BTC, you only have to wait about 30 minutes!
After that, you can deposit your Bitcoin at your online sportsbook of choice and bet on the Super Bowl ASAP.
QuickBit/QB Direct
One last great way to get your sports betting account funded in time for Super Bowl LV is to use Quickbit (aka QB Direct) at participating sports betting sites.
These include outlets like BetOnline, SportsBetting AG, MyBookie, and Xbet.
QuickBit is a third-party service that lets bettors use their typical Visa or Mastercard credit or debit cards to buy Litecoin (LTC), which is then automatically sent to their sportsbooks of choice.
This not only cuts out all associated wait times for crypto acquisition, but it also gives bettors all the perks of crypto gambling: no added fees, high limits, enhanced Super Bowl bonuses, and access to same-day payouts.
You Bet What You Pay For
Regardless of which of the above options you choose, when you join the best sportsbooks in the business, you'll always have fast, reliable ways to fund your accounts.
This is one of the reasons why it's so important that you stick with only the most tried and true brands out there.
The Super Bowl is the biggest betting event in sports, and for most 18 and up gamblers in the USA, it's also the first event they ever wager on.
If it's not smooth sailing, the experience might turn these players off.
And that's not a good thing.
Of course, if you stick with our deposit guide and the sites recommended here, you're sure to enjoy yourself.
Just remember to bet with your head, not your heart.
Only, for Super Bowl 55, that might not be such an easy thing to do…