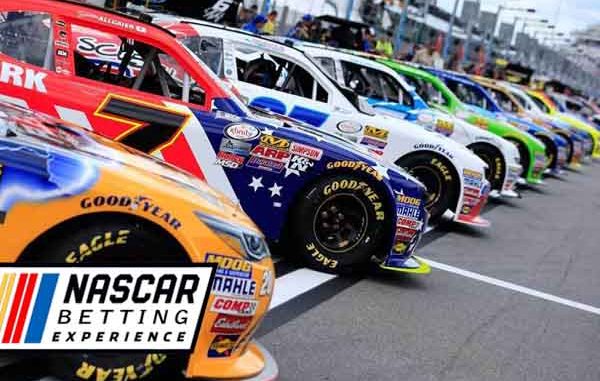 Almost a year after the Supreme Court of the United States struck down the infamous PASPA ban that shaped domestic sports betting in American for 26 years, NASCAR is finally ready to jump on the wagon.
NASCAR executive Steve O'Donnell said that he wanted to go all in on sports betting last year, but NASCAR decided to take a step back before implementing new gambling guidelines. The new guidelines forbid drivers and other team members from disclosing confidential information or from betting on the races.
Despite the betting ban, NASCAR affiliates are allowed to participate in fantasy sports relating to the Cup, Xfinity, and Truck touring series. The one stipulation for fantasy sports is that participants employed under the NASCAR umbrella cannot accept a prize over $250 in value. These rules are similar to what other US sporting leagues have implemented. NASCAR will also allow sports betting sponsors for drivers at all races.
When it comes to legal sports betting many people fear cheating scandals due to several past events that have left a dirty stain on sports associated with betting. The Black Sox scandal of 1919 turned the public opinion against sports betting and almost ruined the beloved American past-time of Major League Baseball.
O'Donnell stated that the integrity of the sport and the sheer number of associated employees is why these rules are now in the NASCAR rulebook.
Now that there is no federal gambling laws that ban sports betting seven states have already started to accept bets on sporting events. Until 2018, Nevada was the only state that could accept legal bets on single-game sporting events. Now domestic sports betting has been legalized in seven other states with many more state looking to pass legislation in 2019. The eight states that now accept wagers on sporting events are Rhode Island, Delaware, Mississippi, New Jersey, Pennsylvania, West Virginia, New Mexico, and Nevada.
While football, basketball, and baseball are considered the three top sports to bet on, NASCAR is hoping to build a stronger audience while creating more fan interaction and education. The director for the Delaware lottery, who regulates sports betting in Delaware, said that less than 1% of all bets placed on sports were on auto racing.
To make matters more complicated, NASCAR is enforcing new rules where officials will inspect a winning car after the race to determine if the car is legal. If the car is ruled illegal, NASCAR will then strip the win from the driver. Based on this new rule sportsbooks will have to wait for official race results before paying out winning bets.