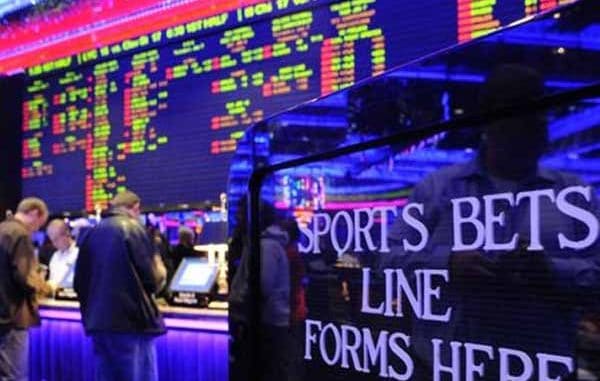 Indiana has just introduced a new sports gambling bill with mobile gambling capabilities and added options for wagering on riverboats.
House Bill 1363 was introduced and co-authored by Representative Alan Morrison, which accompanied a similar bill, SB 439 – a bill authored by Senator Jon Ford. HB 1363 passed its first reading and now sits in the Committee on Public Policy. Like New Jersey and other sports betting states, Indiana has a strong inclination to offer state-wide mobile sportsbook access. At least by what we can tell by this new bill.
Morrison's bill, if passed, would not require Indiana bettors to register in person like Sen. Ford's sports betting bill does. No in-person registration is more convenient for state visitors who can jump on and off a mobile state-licensed sportsbook without too much friction. Morrison's sports gambling bill has an effective date on July 1st and application date for establishments to get their license on October 1st.
The sports gambling law to be is also considering to allow sports betting to take place on riverboat casinos, racinos, and off-track betting facilities. Either bill does not provide any integrity or royalty fees to be paid to any sports league or association.
The bill also introduces a 6.25% tax on sports revenue, but even by industry standards, this tax rate is low. This means a lot of operators will be interested in setting up shop in Indiana. Currently, Morrison's bill does not detail taxes for mobile wagering.
In addition, according to the fiscal note attached to Morrison's bill, the tax would generate between $2.2-$13.3 million in revenue annually beginning in the fiscal year of 2021. With the amount of potential tax revenue, the state has written provisions within its bills to allocate revenue to a Sports Wagering Fund, the state's General Fund, the Indiana Gaming Commission to cover operating costs, and $100,000 to the Division of Mental Health and Addiction.
Indiana's bills show a consideration to allow wagering on state-based collegiate games and any events occurring within Indiana. However, wagering on high school sports and youth sporting events would be prohibited and considered illegal.
Venues are allowed to operate as of the beginning of the new year in 2020 after submitting an application to the local Gaming Commission, paying the $75,000 licensing fee, and a promise to pay $10,000 annually as a part of administration fees. This bill still has a ways to go but is starting strong in the 2019 legislative session.