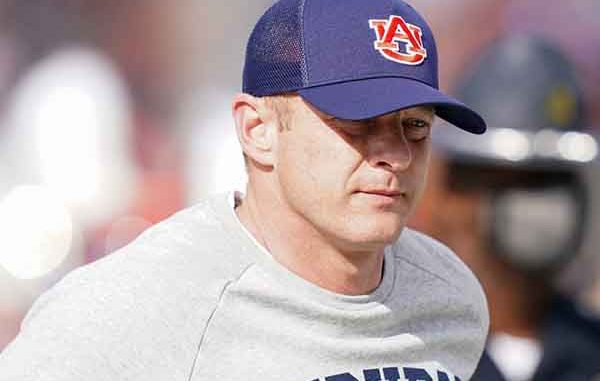 We're now just over a month into the 2022-23 NCAAF season, and already, several head coaches are in the crosshairs of impatient athletic directors.
Inevitably, the success of a given college football program is measured in wins and losses. However, NCAAF is tricky in that most programs have a rival, and the fate of head coaches often depends on how routinely they beat their nemesis.
Take the SEC as an example. When you're coaching in the toughest conference in college football, losing one or fewer games in a given season is an unrealistic expectation.
That's exactly what the expectations are, however. Critiques of yesteryear involved coaches bringing in 4 full classes of recruits that matched their strategy and not that of the prior HC. ADs are no longer willing to wait 4 years, and who could blame them with so much money on the line.
College football betting sites have weighed in on the situation with the following prop asking which NCAAF coach will be the next to receive their walking papers.
Next College Football Coach To Get Fired
Bryan Harsin (Auburn) +100
Karl Dorrell (Colorado) +200
David Shaw (Stanford) +500
Jeff Scott (South Florida) +600
Ken Niumatalolo (Navy) +900
Steve Sarkisian (Texas) +1400
Eliah Drinkwitz (Missouri) +1400
Pat Fitzgerald (Northwestern) +1600
Jimbo Fisher (Texas A&M) +2000
Scott Satterfield (Louisville) +2200
Mack Brown (North Carolina) +3300
*Odds provided by BetOnline
The Auburn Tigers are 3-1 overall and 1-0 in the SEC, but a 41-12 trouncing at the hands of the Penn State Nittany Lions have fans and boosters concerned.
NCAAF oddsmakers believe that Auburn head coach Bryan Harsin is on his way out, but he does have the chance to save his job if he can win his next two games.
The only problem is that those games are against the LSU Tigers and the Georgia Bulldogs, a team that is currently #1 in the AP Top 25 as well as in the odds for betting on the CFP National Championship.
The age-old question that is often presented when considering the termination of a coach is, "yeah, but who are you going to get to replace him?"
The presence of a free agent coaching candidate on the hiring circuit can and will expedite the HR processes of NCAAF programs that are desperate for an immediate turnaround.
Is Auburn eyeballing former Jacksonville Jaguars, Florida Gators, and Ohio State University Buckeyes head coach Urban Meyer?
The following college football prop bet suggests that Auburn and the University of Nebraska are 1a and 1b in the Urban Meyer sweepstakes and sport healthy moneylines for both outcomes.
Where Will Urban Meyer Be Coaching Game 1 Of The 2023 NCAA Football Season?
Nebraska +900
Auburn +950
Stanford +2000
Texas A&M +1600
Texas +1600
Notre Dame +1600
*Odds provided by Bovada
Also notable is the appearance of Jimbo Fisher and the Texas A&M Aggies in both of the above betting lines – more evidence that big-time salaries come with the expectations of big-time results.
18+ CFP sportsbooks have projected Texas A&M favorably in the preseason NCAAF futures during Fisher's tenure. Despite flashes of brilliance and wins over top SEC programs, they've yet to win the conference and reach the CFP bracket.
If you're interested in getting in on these head coach termination betting odds, consider doing so soon because the next firing could happen at any time.