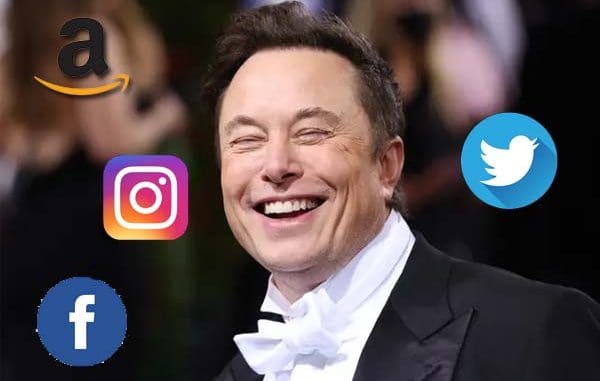 Elon Musk odds have resurfaced across a variety of 18+ mobile sports betting sites as the billionaire nears a final agreement with Twitter. After walking a narrow line with the company for several months, it seems that Musk is ready to buy-in. 
What Comes After Twitter
If the deal is successful, Musk anticipates a complete revision and revival of the website. Preferably, one that emulates the overwhelming success of WeChat—China's all-encompassing app platform. 
America's largest social media makers have tested out characteristic features of the WeChat app. Still, no single app has succeeded in overtaking the rest. 
Oddsmakers at celebrity betting sites now suggest that Elon Musk will have to buy out all of Silicon Valley to make this "super-app" a reality. The lines are as such:
Will Elon Musk Buy Amazon In 2022?
Will Elon Musk Buy Facebook In 2022?
Will Elon Musk Buy Instagram In 2022?
Jeff Bezos, Mark Zuckerberg, and Elon Musk have long been grouped as beacons of wealth. Even if one defected from this alliance, it seems unlikely that any of these parties would give up the power of their namesake. 
Betting On Monopoly
Then again, the climate of the digital marketplace is rapidly changing. For the right price, Bezos or Zuckerberg might be willing to put their projects to rest before being forced out by a bigger conglomerate. After all, it isn't like their efforts have provided much of a payoff.
Meta has worked tirelessly on both Instagram and Facebook, edging itself into the market of digital payments and transactions. At one point, Facebook was even experimenting with cryptocurrency projects. 
Still, Instagram and Facebook have been unable to keep up with the rise of TikTok and are steadily watching their engagement drop. People still log on to these apps every day, but creators are moving on to more lucrative platforms.
And this problem has been growing in digital industries far and wide.
Despite its existence outside of the complex social media ecosystem, Amazon finds itself in the same boat. The company is actively trying to grow its relevance via contracts with major video game developers and pet projects like its robotaxi endeavor.
Trouble At Tesla
Regardless of these factors, the odds of Elon Musk purchasing any of the above entities are incredibly slim. He is already having trouble trying to finance his Twitter purchase. When the sale inevitably goes through, Musk will be cleaned out financially. 
At least for a while. 
That isn't to say that Musk won't try to buy these companies at a later date. Building an empire takes time and one has to start small. Still, Musk is no stranger to the element of surprise. 
For more 18+ entertainment betting content, stick around and browse our site!
Odds Courtesy of Bovada
Source: Forbes