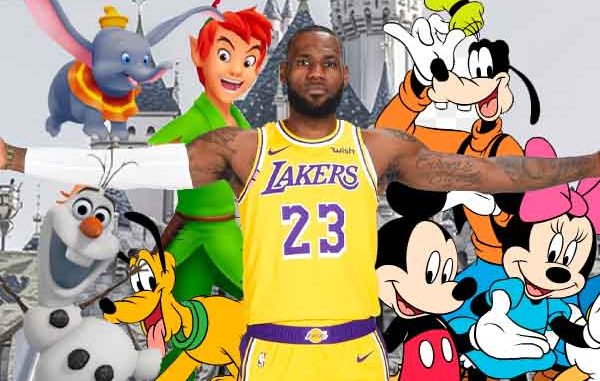 Basketball fans can finally breathe a sigh of relief now that the NBA has announced its plan to restart the 2020 NBA season. Last week the NBA board of governors approved a proposal to let 22 teams resume play on July 31st at the World of Sports Complex at Walt Disney World. 
Teams will have to reassemble in their hometown before flying to Orlando on July 7th, three weeks before the return is scheduled to begin. Teams will then be forced to quarantine for two weeks before they are allowed to play. Game 7 of the NBA Finals would be no later than October 12th. The playoffs could be moved up, but the remainder of the season would be completed in no more than 74 days. Each team will also have to play one back-to-back game. 
The 22 teams returning July 31st
Eastern Conference
Milwaukee Bucks

Toronto Raptors

Boston Celtics

Miami Heat

Indiana Pacers

Philadelphia 76ers

Brooklyn Nets

Orlando Magic

Washington Wizards
Western Conference
Los Angeles Lakers

LA Clippers

Denver Nuggets

Utah Jazz

Oklahoma City Thunder

Houston Rockets

Dallas Mavericks

Memphis Grizzlies

Portland Trail Blazers

New Orleans Pelicans

Sacramento Kings

San Antonio Spurs

Phoenix Suns
The NBA has also announced that they plan to have daily coronavirus testing for everyone who is allowed into the complex. Other precautions include the use of masks, temperature checks, and sanitation. The NBA hasn't announced what kind of test will be given, but the players union would prefer something other than the nasal swab due to its invasive nature. 
The league is not expected to stop play if a player, coach, or other team member was to test positive for the coronavirus. The NBA plans to deal with those cases as they arise, but they plan to isolate the positive case and to monitor their surrounding colleagues. If a team is to have an outbreak, additional measures might have to be evaluated. 
Betting on the NBA will resume as well as online sportsbooks are sure to offer numerous props, game lines, and futures for the upcoming events. NBA futures such as who will win the 2020 NBA Finals remain up all year, but the odds will be adjusted once the 22 teams enter play. 
Unfortunately, NCAA basketball will not resume in 2020 and will pick back up as scheduled later in 2020. Other US professional sports leagues are expected to announce their plans to return to action in the upcoming weeks.