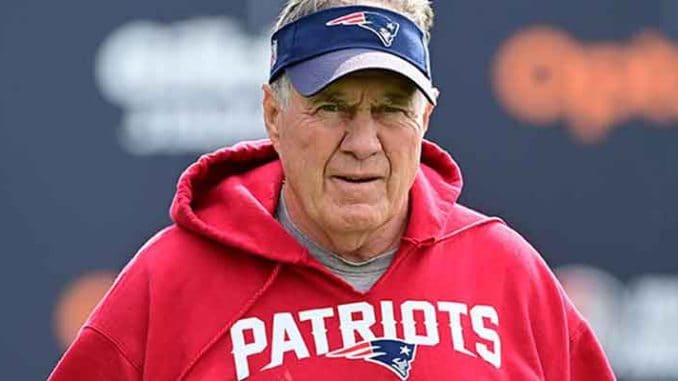 It should come as no surprise that the preseason favorites to make it to Super Bowl LVIII are the Kansas City Chiefs and the Philadelphia Eagles, the two franchises that played for the Lombardi last February.
NFL betting on futures odds in the preseason will result in large profits if successful, regardless of which team you bet on. The Chiefs are favored to win SB 58 and will still deliver 7-to-1 payout ratios. The odds increase drastically when moving toward the bottom of the pack.
Since preseason Super Bowl favorites rarely capture championships, we've scoured the NFL odds to unearth some potential deep sleepers for the 2023-24 season. Here are a few that deserve a second look at online sportsbooks.
The New England Patriots
Head Coach Bill Belichick is quietly rebuilding the Patriots following the departure of Tom Brady after the 2019 season. While QB Mac Jones' growth stagnated a bit last year, the team has added depth at RB signing Ezekial Elliot in the offseason.
The one-two punch of Elliot and Rhamondre Stevenson should give Jones a little more comfort in the pocket. Their offense also sports a double tight end threat with real potential via the tandem of Hunter Henry and Mike Gesicki who they signed from the Dolphins.
Super Bowl Odds: +5000
Odds To Win The AFC East: +750
The Tennessee Titans
Tennessee is giving it one more go with the quarterback and running back combination of Ryan Tannehill and Derrick Henry. They've added DeAndre Hopkins at receiver, and there's no question he'll stretch the field and help open holes for Henry when healthy.
The Titans also have some work to do on defense this year. While their run stopping efforts were among the best in the league, they gave up nearly 4,700 yards in the air. We like their chances of winning the AFC South due to their experience and lack of legit divisional opponents.
Super Bowl Odds: +8000
Odds To Win The AFC South: +275
The New Orleans Saints
The softest division in the league is by far the NFC South. Winning the division delivers a spot in the NFL Playoffs, so one of these four franchises will sadly be included in the postseason and there's nothing we can do to prevent it. Under center for New Orleans is Derek Carr who just ended a long tenure with the Las Vegas Raiders.
The Saints have the best odds of winning the division according to current NFL prop bets. What hurts their chances is the absesnse of running back Alvin Kamara for the first three games of the season. Still, the NFC South is weak enough for the Saints to overcome Kamara's suspension and finish with a better record than the Atlanta Falcons, their closest competitio.
Super Bowl Odds: +5000
Odds To Win The NFC South: +140