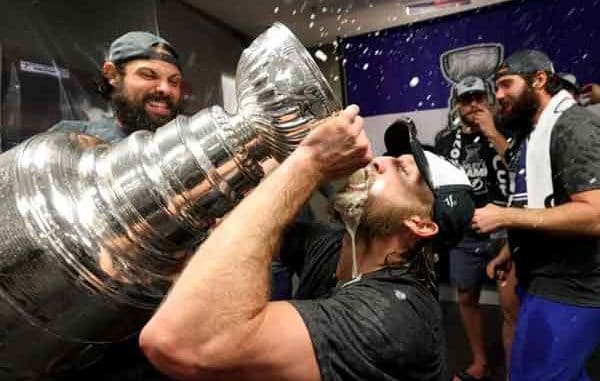 The 2021 NHL Stanley Cup Finals are just around the corner, with four teams currently battling it out on the ice for a chance at greatness. The four teams to reach the 2021 semifinals are the Tampa Bay Lightning, New York Islanders, Vegas Golden Knights, and the Montreal Canadiens. 
Due to the Coronavirus pandemic and travel restrictions, the NHL was forced to redraw their conference lines for the Canadian teams and use an all-Canadian conference for the 2021 season. The first two rounds of the Stanley Cup Playoffs occur within the division, but the semifinals consist of multiple divisions, so those teams will be re-seeded based on their regular-season point totals. 
Islanders vs. Lighting
So far, there has only been one game played in this best of seven series, but The NY Islanders have jumped ahead of the Tampa Bay Lighting 1-0. 
The Tampa Bay Lighting are defending champions, however, they were unsuccessful at getting the puck past veteran goaltender Semyon Varlamov more than once in game one. Varlamov racked up 30 saves and only allowed one goal en route to the Islanders win.
Knights vs. Canadians
The Vegas Golden Knight's odds have shot up after a commanding 4-1 win over the Montreal Canadians in game one of the series. The Knights were able to pass the puck around, and four different players scored goals in the contest: Holden (d), Janmark (c), Martinez (d), and Theodore (d).
Betting On the Playoffs
There are several different options for betting on the Stanley Cup playoffs, including futures, game lines, and props. While game lines are specific to individual contests, futures and props can come to fruition over a series. 
Below is an example of the different bet types available from Bovada's Sportsbook.
Money lines for game 2:
New York Islanders

+170

Tampa Bay Lightning

-200
Montreal Canadiens

+220

Vegas Golden Knights

-270
Stanley Cup Futures:
Vegas Golden Knights

-125

Tampa Bay Lightning

+275

New York Islanders

+400

Montreal Canadiens

+1500
*More betting odds available here.
To learn more about betting on the NHL, see our 18+ sports betting guide and our suggestions for reputable sportsbooks that accept US players over the age of 18. 
Whatever happens in the next two rounds, we want to see some good hockey; it also wouldn't hurt if Vegas and Tampa squared off for the Stanley Cup.