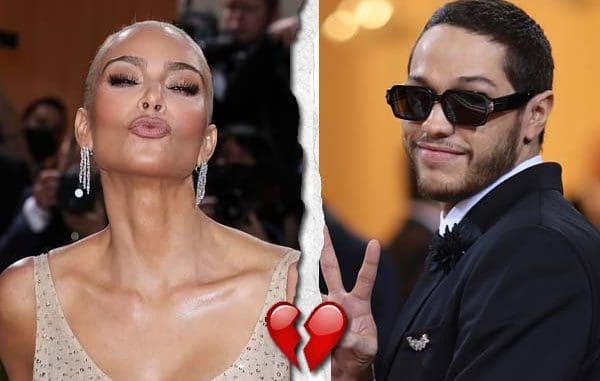 Unless you've been living under a rock, you've probably heard that Kim Kardashian and Pete Davidson have finally called it quits. Just less than a year into their whirlwind relationship, the two announced that they had parted ways due to conflicting schedules.
Kim K Dating Futures Surface
Although the news first broke at the start of the month, speculation regarding future dating prospects hasn't slowed for either party. Just as with any other major cultural event, the Internet's top 18+ mobile sportsbook providers already have dating futures locked and loaded.
Celebrity betting at 18+ sportsbook sites has often been dismissed as a last resort for antsy gamblers in the offseason. However, 2022 has come with an onslaught of star-studded relationship drama that even the most reserved pop culture fans can't get enough of. 
Check out the odds below: 
Who Will Kim Kardashian Date Next?
Van Jones +800 

Ray J +1000

Nick Cannon +1000 

Jamie Foxx +1200

Chris Evans +1400 

Harry Styles +2000

Kanye West +2200 

Isreal Adesanya +2500

Kyrie Irving +2500 

Dak Prescott +2500

Michael B. Jordan +3300 

Kris Humphries +3500

Gets back with Pete Davidson +2000 
Starting with the lines for Kim Kardashian's next partner, some of the suggestions seem unreasonably cruel. Looking at Ray J for +1000 and Kris Humphries for +2500, these odds fall short of a bad joke. 
Still, that doesn't mean that all bets are out of the question. Front-runner Van Jones is already known for a rumored relationship with the social media mogul. The two worked together on a clemency project for wrongfully incarcerated people.
While the two rebuffed such claims in April of this year, it seems that there could be room for their platonic relationship to flourish into something more romantic. 
Better Odds For Pete's Next Fling
Who Will Pete Davidson Date Next?
Phoebe Dynevor +1200 

Amber Heard +1400

Olivia O'Brien +1400 

Selena Gomez +1600

Emma Watson +2200 

January Jones +2500

Shakira +6600 

Winona Ryder +10000

Jennifer Aniston +12500 

Demi Lovato +12500

Drew Barrymore +15000 

Miley Cyrus +15000

Gets back with Kim Kardashian +2000
Pete Davidson's betting lines are much less offensive in terms of selection. Leading the odds board is Phoebe Dynevor, Davidson's most recent girlfriend before dating Kim Kardashian. 
Similarly to the end of his relationship with Kim Kardashian, he and Dynevor broke up on good terms citing an incompatible agenda. 
Although Dynevor still lives in London, Davidson recently stepped down from his position as a cast member on the NYC-based show "Saturday Night Live."
Now having the scheduling space for a change of scenery, the comedian could very well move to the United Kingdom in hopes of rekindling that lost love.
Addressing The Sportsbook Controversy
The above sportsbook odds have made several headlines since first being posted. Many have argued that betting on Kim Kardashian's dating life is unfair and/or in poor taste. On Twitter, some have alleged that the line's very existence acts as a form of cyberbullying. 
However, I think it is important to remember two things: 
While it is fair to say that gambling on someone's love life isn't the best behavior to put on display, Kim Kardashian's entire empire is built off of this kind of media hysteria. No matter how much you stand to make off of such a wager, Kim is making even more from your engagement.

Kim Kardashian's exploitation of her employees is ongoing and well-documented. No one should feel obligated to protect a billionaire from hurt feelings while that same person so ruthlessly shorts low-wage workers on pay.
Gamblers who want to get their wagers in shouldn't feel any moral resistance–at least concerning the Kardashian family's well-being. Ultimately, they aren't being harmed by the presence of these entertainment betting lines.
In a society built on hustle culture, why frown upon a means of making some extra pocket cash? 
Kim Kardashian said it herself: "Get Your F***ing Ass Up And Work!"
Source: NY Post