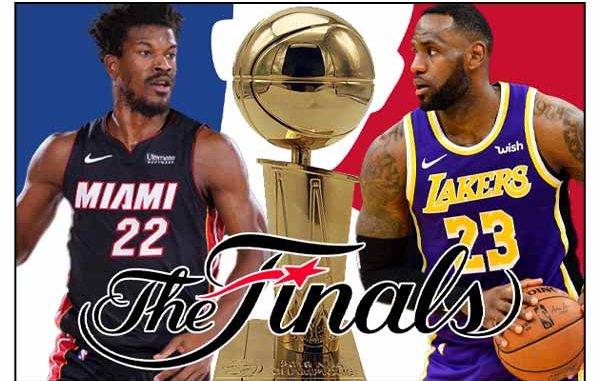 Game three of the NBA Finals was the first game that the Miami Heat came out on top. Now down two games to one, the odds are not favoring Miami (+250); however, Miami odds have good value for bettors if you believe they can beat the Lakers and even up the series. 
Game three was the first game that the Miami Heat took off and didn't look back. A big part of the Heat's win can be credited to star shooting guard Jimmy Butler's performance. Butler ended up with 40 points, 11 rebounds, and 13 assists. Butler's game three performance was only the third 40+ triple-double in NBA Finals history.
Jimmy Butler is the 3rd player in NBA History to record a 40+ point triple-double in the NBA Finals, joining LeBron James in 2015 and Jerry West in 1969. pic.twitter.com/73uEtIJ6OD

— NBA History (@NBAHistory) October 5, 2020
Of course, Butler didn't win the game by himself; his teammates stepped up and showed out in game three as well. Other standout players that led to the Heat victory, according to ESPN, are Tyler Herro (17pts, 3rbds, 3asst), Duncan Robinson (13pts, 5rbds, 3asst), and Jae Crowder (12pts, 8rbds).
LeBron James left Game 3 of the NBA Finals early after all hope for a Lakers win vanished in the final minutes. While he technically left with about 10 seconds left in the game, it wasn't a good look for the 3-time NBA Championship winner. 
Lebron is no stranger to the Miami Heat. After all, the Heat has given him two of his three championship rings (2012, 2013). The third came from Cleveland in 2016 before LeBron jumped on a plane full of money to LA. 
Betting on the NBA has been rampant this season with the addition of domestic sports legalization and the numerous online sports betting options available to 18+ sports bettors. Of course, the league does expect some room to grow since the Coronavirus kept fans from attending the second part of the season. 
Odds for game four of the NBA Finals can be found online with 18+ sportsbooks that cater to US players. While there are several options to choose from, our favorite options include mobile betting, live betting options, and so much more. 
Tonight game 4 of the Finals is set to tip-off at 9 pm, but for the Heat, they have more at stake. Already down two games to one, odds are pointing towards the Lakers 18th team NBA championship. 
Odds for Game 4 of the NBA Finals (

Bovada

)
Los Angeles Lakers

-300

Miami Heat

+250