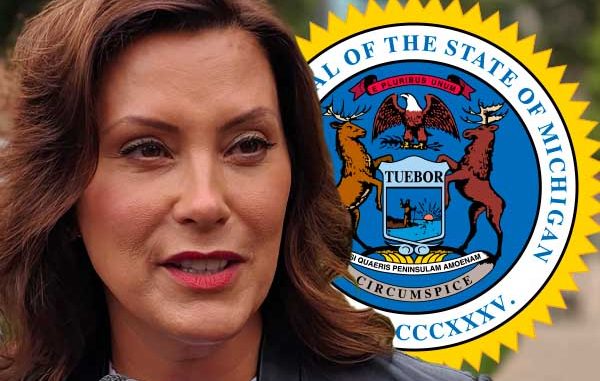 A sports betting bill is waiting to be signed by Michigan Governor Gretchen Whitmer; if enacted state officials believe that they can have legalized domestic sports betting up and running by either the Big Ten Tournament or March Madness.
There is no doubt that lawmakers are looking to pass this bill into law to expand Michigan's gaming industry and issue in the new era of legal Michigan sports betting. Sports betting has been a hot topic around the United States since PASPA was repealed in 2018. 
Since that historic day, sports betting states have been popping up around the country. Today there are 12 states with domestic sports betting opportunities and many other states that have legislation on the docket. Many states are even opening up to the idea of online or mobile sports betting. 
Michigan Rep. Brandt Iden, R-Oshtemo Twp., and Sen. Curtis Hertel Jr., D-East Lansing are two of the bills principal backers. They told reporters that their goal was to have domestic sports betting launched in time to take bets on the Big Ten Tournament and March Madness. 
Rep. Iden said that the tournaments are significant revenue opportunities for the state. Since surrounding states have launched sportsbooks, many Michigan residents have crossed over state lines to place bets on sporting events. Rep. Iden wants Michigan in on the action in early 2020. Michigan already has casinos in place, so the likeliness of the industry launching in the next few months is possible if the law was to go into effect. 
The Michigan sports betting bill would allow domestic sports betting, mobile sports betting, and live-action betting within state lines. Under the current legislation, an 8.4% tax will be placed on sports bets. While it would be ideal for the state to have launched its services in time to bet on the Super Bowl, many Michigan residents are just hoping to be able to place bets without having to drive to the next state over. 
Online sportsbooks operating from outside of the United States are also available to Michigan residents. Online sportsbooks often accept registrations from US citizens over the age of 18. Only two states have created laws outlawing residents from gambling with offshore sportsbooks (Washington, & Connecticut). Other US citizens are free to join and gamble of any of the available services without the fear of breaking the law. 
Many of the online sportsbooks you will find on our site also allow account holders access to their other services, including casino gambling, poker, and horse betting. You will also find many sports betting lines that domestic sportsbooks are not likely to have, including politics, international sporting competitions, college sports (some states band betting on college sports), entertainment, and more. 
While nothing is quite sweeter than walking into a casino and placing a legal bet on your favorite sporting event, Michigan residents should be aware of all their legal options.