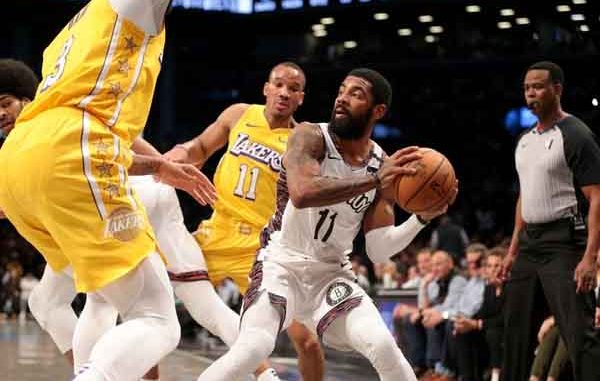 The NBA Championship series is scheduled to begin after the 2021 NBA playoffs conclude in late July, but future odds are already favoring the Los Angeles Lakers to bring home the top prize.
It is not uncommon for oddsmakers to favor the team that won the previous year, but this year in the NBA is slightly different due to the super teams' era. Last year the Los Angeles Clippers shot up the odds boards when Kawhi Leonard and Paul George were added to the roster. This year we saw a similar odds boost when the Brooklyn Nets added James Hardin to their already stacked roster, including Kevin Durant and Kyrie Irvin. 
Future odds are typically used by professional sports bettors looking for the best value and with good reason. Once the playoff teams are announced, the odds' value starts dipping as the favorites inch closer to even (+100). Right now, a $100 futures bet on the Los Angeles Lakers (+240) would net $240, whereas they are likely to dip under even by the second or third round of the NBA playoffs. 
Of course, if you plan on betting on the Lakers or another NBA favorite, the time to do so is now while the odds are well over the even mark. Below are the current NBA Championship odds at Bovada's online sportsbook.
Los Angeles Lakers +240
Brooklyn Nets +333
L.A. Clippers +550
Milwaukee Bucks +800
Utah Jazz +800
Philadelphia 76ers +1600
Boston Celtics +2800
Denver Nuggets +3500
Phoenix Suns +3500
Miami Heat +4500
Portland Trail Blazers +5000
Dallas Mavericks +5500
Toronto Raptors +6000
Indiana Pacers +6600
Golden State Warriors +8000
Atlanta Hawks +15000
There are also other ways to currently bet on the NBA, including game lines and NBA props. Game lines offer spread, win, and total odds, which you can bet on for each game. Proposition bets are bets on the game that do not affect the outcome or final score. Props often include total assist for an individual player or an over-under total score by a particular player. 
To take advantage of the multiple ways to bet on basketball online, we suggest you see our guide to 18+ online sportsbooks. We have taken the initiative to vet each sportsbook on our site and offer our suggestions to the best online sports betting sites for 18 and over players. If you have any questions, comments, or concerns, we would love to hear from you in our comments section below.