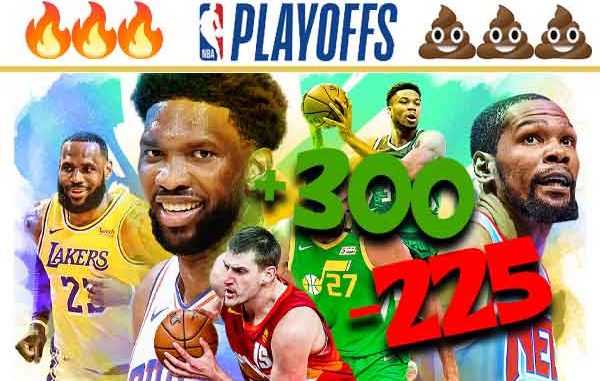 The 2021 NBA Playoffs have officially begun, and several teams are already off to a hot start. 
As crowds make their way back to the sidelines, fans will notice several different occurrences since last year's NBA bubble title, including actual fans in the stands, fewer players out due to the virus, and more betting options than ever before. 
*NBA 2020 Season, with virtual fans
With the end of the season near, 18+ NBA betting sites have ramped up their game and hit the court hard with multiple ways to bet on the action. Some of the most popular betting options are the following:
Futures
NBA futures are betting lines that offer odds on something that will take place in the near future. For instance, basketball's most popular future odds are "who will win the NBA Championship" or "Who will be the Finals MVP." Below are some of the current future odds from Bovada's online sportsbook.
2021 NBA Champion Odds:
Brooklyn Nets +215

Los Angeles Lakers +500

L.A. Clippers +750

Philadelphia 76ers +750

Utah Jazz +750

Milwaukee Bucks +800

Phoenix Suns +1100
Game Lines
Another popular way to bet on the NBA Playoffs is with game lines. Game lines are typically reserved for intermediate bettors as understanding the odds and winning are different from the usual future odds. 
When betting on game lines, there are three options you can choose: spread odds, money line odds, or total odds. Below is a description of how game lines work and the difference between the money line options. 
Spread – 

When betting on the spread, you are betting on if a team will win or lose by a certain number of points or the spread.

 

A $100 spread bet at +5 (-110) will win $90.91.

Money Line – 

Money line bets are betting on a winner. A $100 money line bet at +160 would win $160.

 

Totals – 

Betting on totals includes betting on the total amount of points scored in a contest. With totals, you can choose either over or under so many points. 
Propositions
Another way to bet on playoff basketball is with proposition bets or props. Props are bets on an event that do not directly affect the outcome of the event. Examples are total points scored by an individual player or total assists. Props are so popular that Bovada has created an online prop builder tool that will odds the players and stats you choose. 
Our Predictions
For now, it is still too early to predict a winner accurately, but the teams we have our money on include the Nets, Lakers, Bucks, and Suns. NBA Playoff action resumes tonight at 7:30 when the Miami Heat takes on the Milwaukee Bucks live on Bally Sports or TNT.