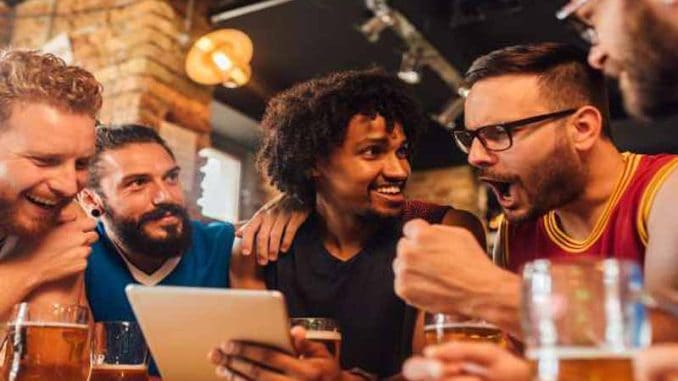 Gambling skeptics can no longer turn their heads from the overwhelming success of domestic mobile sports betting. New York Gov. Kathy Hochul just announced that, in their first 30 days of operation, sportsbooks generated a whopping $70 million in tax dollars for the state.
Who needs corporate tax reform when we have the Super Bowl? Seriously.
Since January, the state has climbed the ranks to become America's top gaming destination. In doing so, New York has officially blown Vegas out of the water.
NY Reports Record-Breaking Revenues
The Empire State reported a nearly $2 billion handle this month. A significant portion of this figure can be attributed to bets placed on both college and professional football events.
But the end of football betting doesn't indicate a dropoff for sportsbook engagement. Basketball ranked closely behind football in amounts bet by New Yorkers this month. The most wagered sports in New York, according to the Governor's statement, are as follows:
$600 million bet on Football
$540 million bet on Basketball
$80 million bet on Hockey
With March Madness just around the corner, many expect to see the action increase on basketball in the absence of an active football season. Additionally, major league soccer and spring training for baseball kick off this month, leaving sportsbooks with no shortage of lines.
Furthermore, there's no shortage of players in New York. Since the state's mobile betting launch, over 187 million wagers have been cast across 1.76 million player accounts.
Sportsbooks Supplement Communities
For a state with growing issues of wealth inequality, education gaps, and addiction, New York sports betting has been a blessing in disguise.
Former Gov. Andrew Cuomo assured residents that the mobile betting measure would generate up to $500 million a year for struggling government programs. Still, many had a hard time conceptualizing that much engagement until it happened.
Now, the state has an additional $70 million in the budget to support elementary and secondary education, youth sports programming, and property tax relief.
This success has since piqued the interest of both residents and lawmakers on the other side of the country.
New York Becomes The Model
In California, one of four sports betting initiatives has already secured a slot on the November ballot. Further west, Hawaii's legislators are giving consideration to a handful of online sports betting laws whose framework loosely resembles that of New York.
And while neither state is guaranteed to welcome sports betting this year, their openness to the idea is significant. Both states have long-held strong oppositions against gambling expansion.
If California and Hawaii can overcome their antiquated anti-gambling stigmas for the betterment of their communities, it could spur a burst of legalization across the rest of the country.
New York's sports betting success is a landmark event for the nation. It may take some time for other states to follow but, with millions in untapped tax dollars on the table, it won't be too long.
Source: Newsday