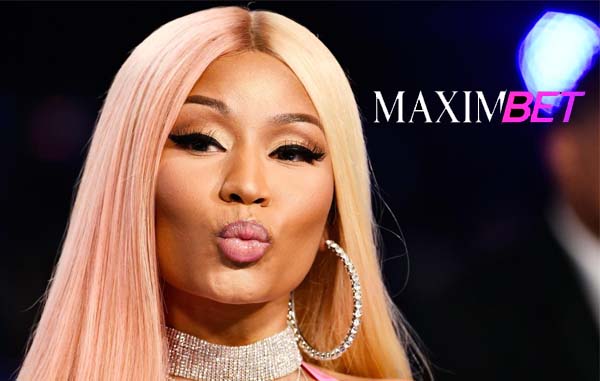 Nicki Minaj has made her return and is ready to take over the online gaming sphere. Per a recent Twitter post, it's time to "make way for the queen of lifestyle sports betting."
Celebrities are breaking into the digital gambling industry at an increasing rate. And it makes sense; top-ranking 18+ sportsbooks have the money to pay out on massive sponsorships. 
I am so proud & excited to be the newest @MaximBetUSA investor, advisor and first global ambassador & creative director of Maxim‼️‼️‼️🎉🎉🎉

Make way for the Queen of lifestyle sports betting 👑💰
Get ready for the best parties & more 🎀💕🫶🏽https://t.co/bgbEY3XiRv#Maxim pic.twitter.com/ivi9Hw9ziw

— Nicki Minaj (@NICKIMINAJ) May 31, 2022
Celebrity Sportsbook Appeal
Gambling has always had the allure of mystery on its side. It's provocative, but recent legalization efforts have demonstrated market longevity. 
People don't hang out at the club anymore and overpriced liquor bottles are a thing of the past. Coupled with the recent wave of hustle culture, reckless spending isn't fashionable unless there is something to gain.
For celebrities, the broad unraveling of US sports betting laws has curated the perfect environment for rebranding. We've seen stars like Drake enter the game, as well as folks like Ben Affleck and Floyd Mayweather. 
Nicki Partners With Maxim
On Tuesday, artist and rapper Nicki Minaj announced that she would be entering a partnership with a gambling lifestyle brand dubbed MaximBet. In a statement she says, 
"I don't think I've ever been prouder of a collaboration… Merging business savvy power moves with my natural, creative, sexy, fun, and fashion-forward expression is just so spot on as it relates to this partnership."
By accepting the offer, Nicki Minaj is signing on to become the brand's Creative Director and Global Ambassador. 
With a history of having opened doors for women in male-dominated industries, her role will be pivotal for both MaximBet and the industry as a whole.
"I'm ready to fully step into my potential as a young, influential queen and owner and open doors for others to dream big. Get ready for the sexy parties and remember: scared money don't make NO MONEY!!!! HA!!! Place your bets!!!! Let's GO!!!"
Betting on Barb is easily this company's most valuable investment to date. Between Nicki Minaj's immense reach and tendency to set trends, MaximBet has already put itself on the map. 
The Best Investment A Book Can Make
And, to be honest, we had no idea who they were until this news broke. 
But that kind of gravity is the very thing that some consumers and lawmakers are concerned with. In almost every legal sports betting state, residents are bombarded with endless streams of sportsbook advertisements. 
With so many celebrities getting involved with gambling, these advertisements will surely bleed into other, non-sports-related industries. Some state lawmakers have responded by trying to pass measures to prevent the obnoxious flood of marketing materials. 
Still, the legal lines on this issue are blurred in the US. Because advertisements themselves do not innately constitute harmful speech, they are generally protected under the First Amendment.
That being said, you can expect to see more celebrity betting partnerships very soon. For those interested in getting started with a sportsbook, be sure to do your research. 
Our site is flush with sportsbook reviews and betting tips. Check it out!
Source: Billboard