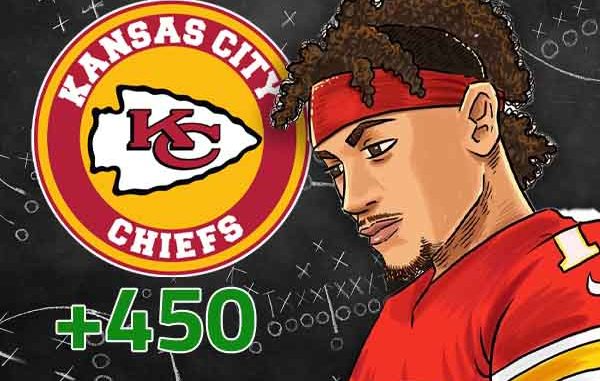 Week one of the NFL's 2020 season is officially in the books, and oddsmakers are fine-tuning their future odds. 
Online sportsbooks typically go all out for the NFL season as it is consistently one of the most bet on professional sports in the United States. 18+ online sportsbooks will offer several different ways to bet on football matchups, including futures, game lines, props, etc. 
Betting on NFL future odds has long been one of the most wagered bet types for two reasons; they are available 365 days a year, and favorable odds to win big. Since NFL futures are available during the offseason, many seasoned bettors look to find favorable betting odds or longshot odds that will pay out big. For example, the odds listed below have Tom Brady and his new team, the Tampa Bay Buccaneers, listed at +1600. A $100 bet on Tampa to win Super Bowl 55 would payout $1600 if Tom can secure his seventh Super Bowl ring.
Odds Available at Bovada – Super Bowl 55 Winner
Baltimore Ravens +450

Kansas City Chiefs +450

New Orleans Saints +800

San Francisco 49ers +1100

Seattle Seahawks +1400

Dallas Cowboys +1600

Tampa Bay Buccaneers +1600

Buffalo Bills +1800

New England Patriots +1800

Pittsburgh Steelers +1800

Arizona Cardinals +2000

Green Bay Packers +2000

Tennessee Titans +2500

Philadelphia Eagles +3000

Indianapolis Colts +3500

Minnesota Vikings +4000

Chicago Bears +5000

Las Vegas Raiders +5000

Los Angeles Chargers +5000

Los Angeles Rams +5000

Cleveland Browns +6000

Atlanta Falcons +7500

Houston Texans +7500

Denver Broncos +8000

Detroit Lions +10000

Washington Football Team +12500

Miami Dolphins +15000

New York Giants +15000

Carolina Panthers +20000

Cincinnati Bengals +20000

Jacksonville Jaguars +20000

New York Jets +25000
Oddsmakers know that it is hard to tell who will go all the way after game one, and considering that there are 32 teams, the odds are always in the sportsbooks favor. For example, as you can see above, the Kansas City Chiefs are listed at +450 after week one. These odds will get closer to even or in the negative by the end of the season, depending on how they play. 
The Chiefs opened up the 2020 NFL season against Deshaun Watson and the Houston Texans, and after going down seven points, the Chiefs turned it on and rolled over the Texans in the later quarters. The Texans had a hard time moving the football and since they folded, their odds subsequently dropped after week one. The Chiefs looked strong and put up 34 points on the Texans as they marched their way to victory.
24-for-32. 211 passing yards. Three touchdowns.@PatrickMahomes picked up right where he left off. #Kickoff2020@Chiefs | #ChiefsKingdom pic.twitter.com/TXCSZOVIdT

— NFL (@NFL) September 11, 2020
Other NFL futures include AFC and NFC, divisional, and conference championship odds. These odds typically don't get as far stretched as Super Bowl futures but offer an excellent alternative for bettors familiar with their divisional or Conference trends. Divisional and Conference odds are also commonly used as insurance and sometimes to double up. 
As we all know, it takes more than a good game or two to call yourselves NFL Champions, just like it takes more than a good bet or two to be a profitable sports bettor.