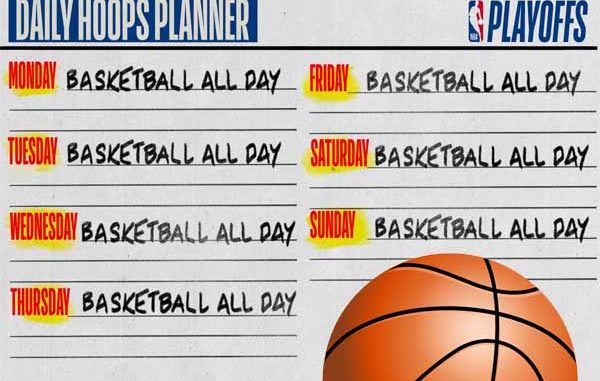 The 2020 NBA Playoffs are set to begin Monday, August 17th, 2020, with its usual format of 16 teams; however, the games will be broadcast a little differently this postseason since the league is still in a hypothetical bubble at Disney World with limited access to courts.   
Betting on the NBA, and playoff games, in particular, is one of the most exciting times of the year for many fans. This year is no exception, despite the novel Coronavirus trying to rid fans of sports, the league has pushed on and will finish their 2020 season in Orlando under unique circumstances. 
This year's playoff games will be broadcast in a back-to-back format with 4 games played each day in round one. The second day will consist of eight other teams squaring off in the same format with the eight teams from the previous day taking a rest. This format will go on until teams are eliminated from the first round. The first four games of the playoffs will be as followed:
#NBAPlayoffs GAME 1's #KiaWhoYaGot

Click the link below to tell us Who Ya Got for each first round series for a chance to win a $1,000 https://t.co/I0ypSvgOGI gift code.

➡️: https://t.co/vA8BL8Elqx pic.twitter.com/zfwWpxvwEk

— NBA (@NBA) August 17, 2020

Game Lines – Round One
Brooklyn Nets +350
Toronto Raptors -500

Philadelphia 76ers +240
Boston Celtics -290

Dallas Mavericks +230
Los Angeles Clippers -280

Orlando Magic +650
Milwaukee Bucks -1100

Miami Heat -180
Indiana Pacers +160
Oklahoma City Thunder -125
Houston Rockets +105
Portland Trail Blazers +195
Los Angeles Lakers -235
Odds via Bovada
Money Line
Above you will see the money line odds for each of the matchups in round one. These odds will be replenished as the first round continues. Money line betting is picking a winner and using the money line odds to figure out how much you won. Seasoned bettors will search multiple sites looking for the best money line odds. Using the odds above as an example, the Nets are at +350, which means that a $100 bet on the Nets would yield $450 (including the $100 you wagered) if they were to win the game.
Spread Betting
In addition to money line betting, basketball is also popular with spread betting and totals. Spread betting is similar to money line odds, but there are more factors to consider. Instead of just picking the winner, you choose if the winner or loser will cover the spread with spread betting. Spreads are typically set at -4.5, +10, etc. 
Totals (Over/Under)
Totals betting is betting on the number of points scored. A typical line will look like O222.5 (-110). A bettor who takes this line bets that more than 222.5 points will be scored between the two teams. With the odds set a -110, a $110 bet would net you $210 (with your wager included). 
Futures
For bettors that don't like to play the game lines, sportsbooks for 18+ players offer future odds that can be played throughout the year. Future odds are betting on future events like "who will win the Finals" or "2020 NBA MVP". These lines can be really valuable if you select an underdog before they blossom. 
Eastern Conference Winner
Milwaukee Bucks -160
Toronto Raptors +333
Boston Celtics +475
Miami Heat +1100
Philadelphia 76ers +4000
Indiana Pacers +8500
Orlando Magic +30000
Brooklyn Nets +20000
Odds via Bovada
More Betting Opportunities
In addition to betting on basketball, online sportsbooks offer lines and futures on just about any sport you can imagine. Other popular leagues to bet on including the NFL, MLS, NHL, NCAA, UFC, and more. A user with an online sportsbook account can bet on any sport, and sometimes other options such as casino gambling, poker, and horse race betting are also included.