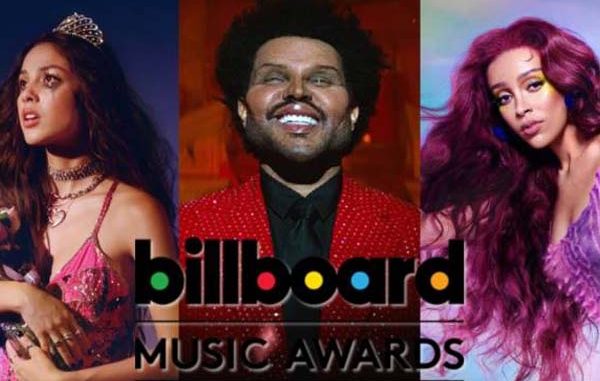 Many fan-favorite artists went home without any accolades after the Grammy Awards last month. We saw devastating losses for Lil Nas X's Montero, Billie Eilish's Happier Than Ever, and many others.
Fortunately, these musicians have another shot at national recognition with the 2022 Billboard Music Awards. With four new categories, there is an abundance of opportunities for artists. Plus, fans can get in on the action too!
Billboard Music Awards betting is now live at most major online sportsbooks. As one of the most popular 18+ entertainment betting events of the season, we felt it would be useful to run through the most popular lines one by one.
Billboard Music Awards 2022 – Top Artist
Olivia Rodrigo           -125
The Weeknd             +100
Doja Cat                    +800
Taylor Swift               +1400
Drake                        +2000
Starting with the Top Artist, easily the most coveted award of the night, it's easy to see how the judges have a difficult decision to make. Olivia Rodrigo, who seemingly swept the floor at the Grammy Awards, has the most favored odds to win.
But we're not entirely convinced that she'll take home this particular prize.
The Weeknd, following just behind Rodrigo on the betting lines, is a finalist in 17 categories this year. With the hit track "Save Your Tears" with Ariana Grande, The Weeknd skyrocketed to the top of several charts in 2021.
But one issue is that The Weeknd didn't put out any full-length albums last year. Despite staying busy with singles and collaborations, this could be something that hurts his chances of winning Top Artist.
Billboard Music Awards 2022 – Top New Artist
Olivia Rodrigo           -1000
The Kid LAROI         +600
Giveon                      +1000
Pooh Shiesty            +1800
Masked Wolf             +2000
The best 18+ online sportsbooks show that Rodrigo is expected to win Top New Artist by a landslide. While The Kid LAROI and Pooh Shiesty have each racked up a wide and dedicated fanbase, Rodrigo simply demonstrates a greater reach.
It probably won't be worth it to bet against Rodrigo. But there's one thing bettors should take note of: if she takes this title, it will be hard to imagine that she could also nab Top Artist overall.
Billboard Music Awards 2022  – Top Collaboration
Kiss Me More – Doja Cat ft SZA                                -125
Save Your Tears – The Weeknd ft Ariana Grande  +300
Stay – The Kid LAROI ft Justin Bieber                     +325
INDUSTRY BABY – Lil Nas ft Jack Harlow              +550
Peaches – Justin Bieber ft Daniel Ceasar-Giveon  +1400
Top Collaboration is definitely going to be one of the tightest races between nominees. Doja Cat and SZA took home the Grammy for Best Pop Duo/Group Performance, putting them at the front of the pack.
But, again, "Save Your Tears" has several nominations behind it and lost out on Grammy recognition. "INDUSTRY BABY " is another bet worth your consideration here. The music video, alone, has racked up 339 million views on Youtube.
That figure surpasses the views on Doja Cat's "Kiss Me More" video by nearly 5 million streams. Still, all three of these songs spurred several trends on TikTok.
The 2022 Billboard Music Awards will be broadcast live by both NBC and Peacock on May 15th at 8 p.m. EST.
We suggest that eager bettors get their bets in as soon as possible, as lines tend to change closer to the date of an event.
All of the above odds can be found at 18+ mobile sports betting sites. Stick around and browse our site for more information on how to get started!
Source: CNN