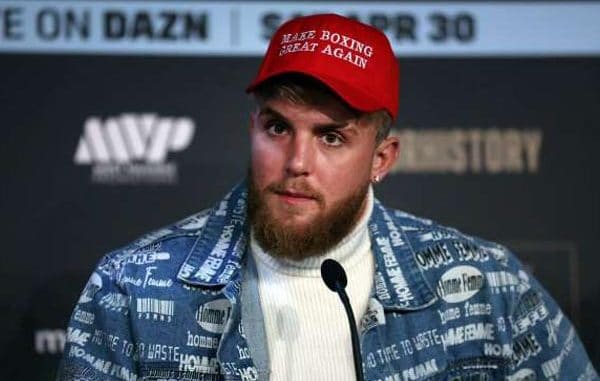 Jake Paul has been a household name for quite some time now, having been known for his social media antics. But, in recent years, Paul has made a name for himself in the world of  18+ professional boxing odds.
Establishing Legitimacy In The League
Even after his first few fights, many didn't take him seriously. With everything against him, Paul came out on top and was still accused of having rigged the matches.
And among those that conceded that the fights were legit, many argued that Paul could not claim the title of an elite fighter without having stepped in the ring with one. Up until 2021, the only opponents he had faced were celebrities without a background in professional combat.
But after facing and taking down both Tyron Woodley and Ben Askren, two highly decorated MMA fighters, Paul has finally received some genuine recognition from the public.
Still, it hasn't stopped the criticism. Jake Paul has yet to fight a professional boxer. However, 18+ celebrity betting sites poise that this could happen sooner than expected.
Betting On Jake Paul's Next Fight
The latest Jake Paul odds ask bettors to determine who the star will fight next. Fortunately, we've got some background to help inform your wager.
Who Will Jake Paul Fight Next?
Tommy Fury+150
Anderson Silva+450
Mike Tyson+550
Michael Bisping+800
Jorge Masvidal+850
Conor McGregor+900
Dillon Danis+950
Nate Diaz+950
Floyd Mayweather Jr.+1600
Deron Williams+1800
KSI+2000
Bovada sportsbook's top three contenders are each champion boxers. Tommy Fury, whom Paul was supposed to face back in December 2021, has been eagerly waiting on the sidelines to get a piece of him since.
Paul has been somewhat uninterested in rescheduling the fight, more or less urging Fury to demonstrate his worthiness in upcoming fights. But Fury's response shows that he has no patience for Paul's taunts. In an April pre-fight interview, he says,
"I'm ready whenever, because I don't need a training camp for him…This man can't fight. That's why he's dodging everybody who's a boxer, that's why he's fighting 60-year-old UFC fighters that nobody wants to see."
Still, we could see Paul being petty in response and further postponing a match with Fury.
An Interest In Mike Tyson
Right now, it seems that the aspiring pro boxer is looking elsewhere for an opponent and is in active talks with Mike Tyson to schedule a fight. Representatives for both figures have been in talks over a potential match since last year.
However, it seems the event could materialize very soon. In a 4/20 interview special with Joe Rogan, Mike Tyson said that he would be interested in the fight. But not just to take down the social media star.
Instead, Mike Tyson says he wants to break the record for most pay-per-views sold in broadcast history. And it seems probable that the two could do it.
Nonetheless, Paul told fans he plans to return with a fight in August. It's fairly unlikely that Tyson would be comfortable fighting with such little time to prepare.
For fans interested in wagering on Paul's next fight, head over to our 18+ entertainment betting guide. We've got everything you need to get started with a safe, reliable online sportsbook.
Sources: Bad Left Hook, New York Post