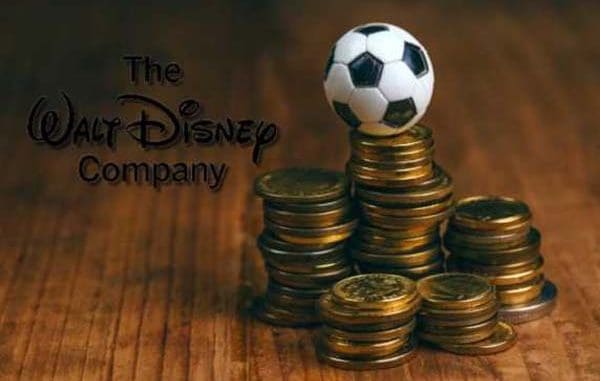 Disney is seemingly ready to carve out its name in the sports betting industry. In August, rumors spread that the company's sports subsidiary, ESPN, would be entering brand deals with gaming giants such as DraftKings and Caesars.
Secretive About Sports Betting
These discussions were kept highly under wraps, given the conflict of interest associated with Disney's "family-oriented" brand. Nonetheless, shareholders have expressed interest in the business endeavor.
When earlier prodded about the rumors, Disney's CEO avoided any specifics and said the following:
"Let's just say that our fans are really interested in sports betting. Let's say that our partners with the leagues are interested in sports betting, so we're interested in sports betting."
Who can blame them? The US sports betting market is expected to surpass $44 billion this year alone. And just over half of states in the US have legalized and implemented sportsbook operations.
Upcoming years will bring an onslaught of revenue that Disney cannot afford to miss out on. And that is exactly where CEO Bob Chapek's line of thinking is going.
Disney Decides To Take The Gamble
On an earnings call earlier this week, Chapek made his proposal clear to investors: sports betting cannot hurt Disney and certainly will not be going away.
The company executed internal research to find out whether sports betting would harm the brand's reputation. They found that attitudes about gambling had shifted greatly in the past decade, enough for Disney to get a piece of the pie.
"It's driven by the consumer, particularly the younger consumer that will replenish the sports fans over time and their desire to have gambling as part of their sports experience," Chapek said. "As we follow the consumer … we have to seriously consider getting into gambling in a bigger way."

Disney CEO Bob Chapek
According to Chapek, the public views ESPN and Disney as two separate entities. If this is true, people may be able to look beyond the paradox of Disney-owned sportsbooks.
However, the public's reception of this news has demonstrated the opposite. Since November 11th, the day the news broke, Disney's stock value has dropped by about 10 points.
While a myriad of other factors play into the ebbs and flows of the stock market, such a sell-off wouldn't be without reason.
Plan Still In The Works
Even so, gambling isn't particularly new to frequenters of the ESPN website. Fantasy Football games are already accessible through ESPN's website ribbon. Tippy-toeing around the gambling industry doesn't do the brand's reputation any favors.
It is unclear exactly how Disney plans to get involved with 18+ sportsbook operations, but the company seems insistent on doing it.
If you're eager to start betting now, offshore online betting sites are a great way to get started. They're safe, secure, and even provide cryptocurrency banking options.
To understand the legal basics of offshore betting, you can head over to our legal tab.
Source: Forbes